June 03, 2016
Summer '16 Carrier Update Series Pt. 4:

Putting You Back In Control with Sales Authorization Profiles
By: Patrick Masi
Alright, enough preamble already. You know how sales authorizations can validate new business, you know we could use them to make onboarding more effective, and you agree that self-service in a business application is a good thing. This is the Summer '16 Update Series, it's finally time to talk about the big update coming to Sircon Producer Manager and Producer Express.
The next Sircon production release ? coming this weekend on Saturday, June 4th ? brings with it a new capability, Sales Authorization Profiles. Sales Authorization Profiles helps carriers implement a producer onboarding & maintenance workflow that puts licensing administrators in full control like never before.
Each profile is made up of a combination of states, product types, and underwriting companies that an agent should get authorized for during a Producer Express onboarding transaction. Licensing specialists who are processing an onboarding request no longer need to tediously choose all possible combinations - it's all right there in the profile created by your administrator and will be automatically applied by Producer Express.
Why are Sales Authorization Profiles a better way to do producer onboarding and maintenance?
1. More regulatory accuracy than appointment-driven processes
If your current system is relying on active appointments as a sort of substitute for a full authorization verification, there are some situations that might be a bit of a regulatory blind spot. Think here of states that have a "Doesn't Appoint by LOA" appointment type. This means carriers really need to verify the license lines of authority for a producer to be okay to sell - the active appointment alone isn't enough to know the answer.
If your system or process isn't checking those licenses, then you might be allowing a producer to sell who shouldn't be, and that could cause issues for your business.
Producer Sales Authorizations solves this problem by checking for licenses, lines of authority, appointments, and other credentials independently, letting you know if these producers are truly authorized to sell.
2. Respond quickly to changes in your business without giving up automation
Now, there's no need to wait when a profile needs to change. Any changes your administrator makes to a sales authorization profile in Producer Manager is immediately available for next onboarding transaction or bulk appointment upload in Producer Express. Just press "save & activate", and off you go.
So now when your distribution channel partners call and say we need to start getting producers set up to sell in a new state, you can turn that request around in an afternoon ? maybe even before they hang up. Licensing & compliance won't be the bottleneck this time.
3. Minimize calls to Sircon support when regulatory changes occur
Sales Authorization Profiles is also ideal for a different kind of change ? not one caused by a change in carrier strategy, but by a change originating with the regulators. We all know those happen all the time, so the Sircon Regulatory & Compliance Services (RCS) team is helping to keep the regulatory type codes for you. Appointment types may change, but your Sales Authorization Profiles don't have to ? they're based on ACORD-compliant insurance product types, not regulatory codes. This is just another way Sircon can help keep business flowing without downtime.
Want to know more? Contact your Sircon account manager to find out how to get started with Sales Authorization Profiles today!
Learn more about sales authorization and our Producer Manager capabilities.
---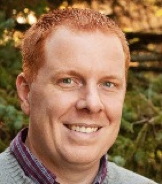 Patrick Masi
Patrick Masi is a Senior Product Manager for Vertafore where he works with developers and sales to help carriers deliver outstanding agent experiences. Patrick is a graduate of the University of Michigan, a former software developer, and an avid hockey player who makes the best out of the seemingly endless Michigan winter. Follow him on Twitter @pjmasi and on LinkedIn at www.linkedin.com/in/pjmasi/.