May 26, 2016
Summer '16 Carrier Update Series Pt. 3:

Your Business, Your Rules, Our Service
By: Patrick Masi
Have you ever implemented an automation system for handling some portion of your business, then realized just how much control you lost?
Before your latest IT modernization initiative, it used to be a simpler process when regulatory rules changed. Perhaps you'd notify your team via an email, maybe have a quick training session, and off we go – the process has been updated.
Now, you realize that the slick, modern system you implemented came with an ongoing cost. Every time the business rules changed, you had to engage your IT team, or a third-party vendor, or both, just to make what seemed like a rather simple change to a rule. And perhaps IT could not implement it right away, or they implemented it incorrectly. Every one of these events cost you time waiting for the change and the inevitable rework that comes from executing an incorrect process for days or weeks.
At Vertafore, we've seen this too often in the industry. It's even happened with our own systems, unfortunately. From working with customers over the years, there's one message that has come through loud and clear - if you're going to use a system like Sircon® Producer Express® to automate your business, you shouldn't have to give up control too.
That's why we've changed a few things about how we look at our supporting our enterprise customers and their use of our service.
Over the course of the last year, the Sircon team has introduced a cross-functional support team environment. This change was all about better communication and continuity with our customers. It was also about better communication across our internal functions, as it involved integrating account management, customer service, and professional services staff. This change has resulted in a number of positive benefits - faster turnaround for our customers on service issues, more visibility internally to problems we need to address, and a better overall service experience. If you do need to make a configuration change with your Sircon software, you can do it faster now than ever before.
The other thing we've done is a change in philosophy for our Product Development organization, specifically our user experience designers. When we build new features, we always consider the feature configuration up-front, and make it a priority to include a tool that users can use to change configurations and rules on the fly. That means far fewer calls to support when rules and processes change ? and rules do change!
Putting configuration tools in the software means giving YOU the same controls you used to have without having to give up automation to get it. It's the best of both worlds.
Next time we'll talk about the kinds of configuration you might need to make if you're using authorization rules to manage an onboarding process.
Learn more about sales authorization and our Producer Manager capabilities.
---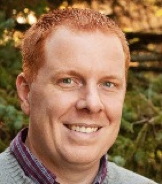 Patrick Masi
Patrick Masi is a Senior Product Manager for Vertafore where he works with developers and sales to help carriers deliver outstanding agent experiences. Patrick is a graduate of the University of Michigan, a former software developer, and an avid hockey player who makes the best out of the seemingly endless Michigan winter. Follow him on Twitter @pjmasi and on LinkedIn at www.linkedin.com/in/pjmasi/.