May 3, 2016
Summer '16 Carrier Update Series Pt. 1:

What is a producer sales authorization?
Preparing YOU, our Sircon subscribers, for the Summer 2016 product enhancements
By: Patrick Masi
Back in March, Neal and I hosted the Sircon Quarterly Release Webinar, giving Producer Manager subscribers an inside look at the great new capabilities we're bringing to the product in June 2016. (Missed it? Stay tuned to Sircon.com to register!) I'm going to spend the next few weeks going into some detail on those capabilities to help you understand what we're doing, and how to get ready.
Producer Manager customers know the importance of maintaining accurate producer credentials and relationships. But how do you know those are the right credentials for this producer to have? For that we need to know what the producer is selling, as the real question is this – "Is this producer authorized to sell this product in this state?"
Producer Sales Authorizations in Producer Manager monitors sales activities and helps determine the producer's authorization status in real-time. It uses an up-to-date rules engine to determine if the producer has the credentials that are needed to sell a policy depending on the product type, state, and underwriting company. These credentials can include:
Licenses
Lines of authority
Appointments
Education credentials*
Securities registrations*
* new rules added in 2015!
Check out the authorization request above, which was for an agent trying to write a Homeowner's policy in her resident state of Michigan. This producer has the right licenses and lines of authority to sell that kind of policy, but she is missing the appointments she needs. Good to know, thanks Producer Manager!
If you think about it, though, these authorization results aren't just authorization results – they are a checklist of what needs to be done to get this producer authorized and keep the policy application process moving.
And isn't that what is really happening during producer onboarding? We're trying to get producers authorized to sell! Wouldn't it be great if we could use this authorization rules engine to ensure producers are set up properly during the onboarding process?
We can.
Come back next time to learn how you can use authorizations to onboard a producer.
Learn more about sales auth and our Producer Manager capabilities.
---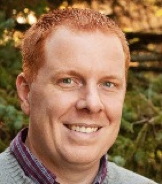 Patrick Masi
Patrick Masi is a Senior Product Manager for Vertafore where he works with developers and sales to help carriers deliver outstanding agent experiences. Patrick is a graduate of the University of Michigan, a former software developer, and an avid hockey player who makes the best out of the seemingly endless Michigan winter. Follow him on Twitter @pjmasi and on LinkedIn at www.linkedin.com/in/pjmasi/.