August 10, 2016
Anatomy of a Regulatory Change – Pt.6: Concluding Thoughts
By: Tim Owen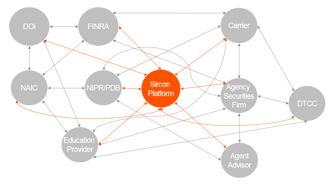 We hope this series provided you some valuable takeaways that you can take back to your business. We have, however, thrown a lot of information for you at once, so here's a compiled checklist from our posts to make sure that you're crossing your t's and dotting your i's.
It is important to be involved in industry groups to follow the activity and see where the industry is going. If there is a process that can be improved, a move that can be made toward uniformity, or there is a way to better protect consumers, these groups will find a way to do so through a change in regulation. Here's list of some of the groups Vertafore is involved in that you should check out to keep you more informed in possible upcoming changes!
Creating a strategy-based plan early is extremely important in order to keep your whole team on the same page. Once a plan is discussed, your team will then be aware of how their section of the business is impacted and what their action items are to comply.
And in some cases, you can even use the change to your advantage which will in turn give you a leg up on your competitors!
Here are a couple questions that Holli you should be able to answer when analyzing a change and how to prepare:
How will this impact your business policies?
What, if any, operational changes are needed?
What are the data and system impacts?
What could go wrong and how will you handle issues?
How can you leverage this change for competitive or operational benefit?
If you can answer these questions, you can have the confidence that your team is ready to act if the change is approved. And if the change wasn't approved, know that having agile methods and practices can only help your business regardless of what pans out.
Now for the technical part. Did the regulatory change affect your producer or rep data? If so, your business still has a bit more to do. Keeping your data up to date is extremely important because poor data can result in lengthy onboarding times, delayed sales, and the possibility of an audit failure.
So, this is one BIG ITEM on your list of things to remember:
If the change did affect your producer or rep data, then industry best practices is to synchronize your data with the PDB (if you're in insurance) and WebCRD (for securities.) Syncing with PDB, for example, is important because it allows you to actively maintain the most current proof of licensure for your producers. Although that task seems simple, in some cases idiosyncrasies exist and can leave your data in a messy place.
Do you think you could improve your data practices? Click here to learn best practices from our experts on how to clean up your data in 2016.
Communication is key in any successful partnership. Especially since in insurance, there are many key players that you should be aligned with. Be sure to keep in constant contact with these people to ensure that missteps won't happen.
Management team
IT team
Third-party partners
Benefits of working with a solution provider
We've now shared some of our regulatory practices and after hearing from our experts– how do your regulatory processes stack up? If there is some concern about any stage in your current compliance practices, know that there are resources available to help you. Working with an experienced and focused solution provider that understands the complete regulatory change process and works with all stakeholders is a key way to reduce issues and mitigate risk. So what's your next step to ensure compliance?
Check out how Vertafore Sircon solutions can help you!
---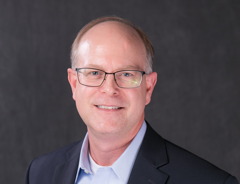 Tim Owen
Industry veteran Tim Owen brings nearly 20 years of expertise in creating and deploying usable and scalable technology solutions for the insurance and securities industries. As Vice President of Product Management, Tim focuses his attention on delivering high-level strategies for product development, product requirements, product launches, and regulatory compliance for Vertafore's Producer Lifecycle Management offerings.