June 21, 2016
Anatomy of a Regulatory Change – Pt.5:

Communication is Key
By: Patrick Masi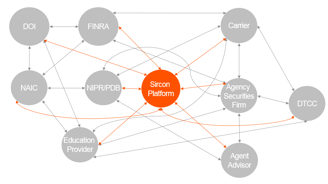 Earlier we mentioned that "communication is key", but we described the Vertafore communications loop only. What about you? When a regulatory change occurs, who do you need to inform? There are several key players that you should make sure you are working with so that things don't go wrong.
Inform your industry partners
Depending on the type of regulatory change, you may first need to inform your insurance and securities distribution partners of your plan for complying with the change. For instance, individual agents, financial advisors, retail agencies, and marketing organizations might need to know about the change and how it affects them. They may need to make their own system changes, so giving them enough advanced notice is important.
It may be especially important to communicate with partners when the change involves professional training. On the life and annuity side, we all learned this lesson with the implementation of annuity suitability education and training regulations. We are in a dynamic environment with 50+ jurisdictions that are changing all the time, so we need to you must keep each other up to date on the latest best practices so that no stakeholder is left behind.
Inform your internal partners, including solution providers
While working with your distribution partners, don't forget about all those internal team members that keep your processes working. Is your staff going to be affected by the change? Do you have a plan for informing them of the latest changes and how it will affect their business? Don't forget about those adjacent to you – departments like new business processing, underwriting, claims and marketing might not need to know the details of a regulatory change, but they might like to know that something is changing that could affect their daily lives.
Perhaps the most important is your IT team, including and third-party solution providers that you work with to get software, services and support. Having a plan in place to at least communicate with the IT team is a good start, but it can't end there. How are you making sure they are up to speed on what the change is, and when it is going to change? How fast are they going to be able to turn around any changes that are necessary? If you are working with a third-party solution provider, are you working with one that's already on top of regulatory changes, or are you the one having to inform them that there's been a change?
Inform your management team
Even with the best of precautions, bad things can and will happen. This can mean a ripple effect that will eventually be noticed, so perhaps the most important stakeholder you should remember to communicate with is your management team or steering committee. Communicating with as much lead time as possible can avoid any potential missteps along the way. After all, there can potentially be quite a few people that are affected. So, the management team should know that you're on top of the regulatory change and that you've already been working with external and internal partners.
Missteps
Mistakes can happen. No matter how foolproof you believe your plan or communications may be, something gets missed, someone wasn't ready, a team could not respond quickly enough, a system breaks or software didn't respond correctly, data couldn't get converted or updated correctly, or there could even be a simple misunderstanding, it happens often.
And any small hole can make your regulatory operation crumble regardless of how well prepared you felt. And when they do happen, your management team should know that you've chosen a partner like Vertafore's Sircon solutions team that can help you mitigate the impact and resolve issues faster than anyone else because they can deal with common issues across all their customers, and have strong working relationships with key players like the NIPR & FINRA.
Stay tuned for our last post on how we're able to avoid missteps and give our customers the confidence of a complete, connected, and compliant operation.
---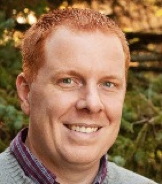 Patrick Masi
Patrick Masi is a Senior Product Manager for Vertafore where he works with developers and sales to help carriers deliver outstanding agent experiences. Patrick is a graduate of the University of Michigan, a former software developer, and an avid hockey player who makes the best out of the seemingly endless Michigan winter. Follow him on Twitter @pjmasi and on LinkedIn at www.linkedin.com/in/pjmasi/.