May 10, 2016
Anatomy of a Regulatory Change – Pt.2:

How to Be Proactive
By: Leslie Kosal
In Pt. 1: Understanding the Regulatory Change Process, Tim Owen introduced the complex web of interactions associated with regulatory change. In this installment, we're going to examine the beginning of that web.
Whether a change is legislative, operational (rules and regs), or technical, the process starts well before the change goes into effect. Proactive monitoring is the first step towards effective regulatory change management. To monitor prospective changes proactively, here are a few things you should know.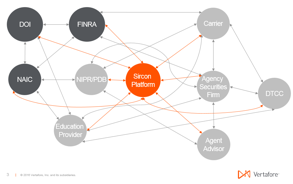 Who's involved?
Various decision makers and influencers help shape a regulatory change. In the insurance industry, these include legislators, interested trade groups, insurance department staff, and the NAIC/NIPR— FINRA, the SEC, and commissioners on the other hand, are on the securities side of the industry. Trade groups also lobby for the interests of their members on a group by group basis.
Federal and state legislators, state insurance and securities regulatory agencies, FINRA, SEC, and other federal agencies (such as the Department of Labor), then receive input and influence from these multiple constituents that can sometimes drive a change. Most of these changes are intended to protect consumers, although changes are also made to streamline processes or to conform to national uniform standards.
What prompts the change?
As we just stated, consumer protection is the number one driver of regulatory change. Of course, various industry groups have individual goals that are pertinent to their group's particular needs.
The role of the NAIC and its Producer Licensing Working Group (PLWG), for example, includes developing national uniform standards for insurance licensing. While the initial focus was on the agent/broker/producer licensing processes, the working group has expanded their focus to include other licensees such as adjusters. When new uniform standards are developed, states generally have to modify their existing laws to align more closely with those uniform standards. Because each state legislature passes the changes, the standards are not always completely uniform.
For the securities industry, the changes are mainly driven from market issues and concerns in the industry about how advisors are working with investors. One recent example is the new DOL fiduciary rule for retirement products, including annuities. The variety of sources and types of changes that occur highlight why proactive monitoring of changes is a time intensive process.
In addition to the goals of protecting consumers and becoming more uniform, other goals that drive regulatory change include information security, operational efficiency, and/or technology improvements at both the state and/or a federal level.
Texas, for example, passed a law in 2015 that changed most license renewal dates and modified continuing education (CE) practices. License renewal dates are now linked to an individual's birth date, which is a uniform standard that was originally driven by industry trade groups to make it easier for agents to know when their license needed to be renewed. In the case of Texas, their expiration dates will dynamically recalculate the renewal year if a licensee later adds an additional license, which other states did not adopt.
The NAIC annuity training and suitability education model act that was passed a few years ago was a case where consumer protection drove the regulatory change. The model, which has been adopted by many but not all states, called for agents and advisors to complete suitability education and carrier product specific training for annuity products. Like many NAIC model acts, states have adopted the model with and without modifications. Again, more areas to monitor!
Helpful Resources for Proactive Monitoring
Regardless of what prompted the change, proactively following it so you can assess the impact is the first step. Whether you're a carrier, distributor, securities firm, agent/advisor, education provider, etc., you need to ensure you have methods in place to understand and stay ahead of regulatory change. You also have to determine the implications of regulatory changes on your business so you can maintain compliance as things change.
Here are several different sources that can help you monitor change:
e-PAL

: This solution from the Sircon team at Vertafore is a comprehensive reference knowledgebase of insurance and securities compliance rules and regulations focused on insurance licensing and securities registration, as well as helpful information about how to comply. There is a weekly bulletin of changes and a hot line to call with questions.

NAIC

: The NAIC Committees create model laws that all states are encouraged to adopt. At this early stage, you can monitor the regulatory direction that multiple states should be taking in the next 1 to 5 years.

State Regulatory Agencies

: Each legislative session, multiple bills are introduced. Some address model laws, while others stem from state-specific needs. Laws may include some level of detail, but often the practical impact is not finalized until rules or regulations are formulated at the insurance department level. Rules and regulations supplement the statute in a state. After a law is passed, new or modified rules or regulations may be required. These are important small details to monitor because some existing rules or regulations may be modified without law changes. The Sircon Regulatory Compliance Services team at Vertafore proactively monitors insurance and securities changes so we can provide our customers proactive notifications and keep our solutions updated.

Federal Regulatory Agencies

: Federal laws are important to monitor because they can possibly preempt state law. In the past couple of years, federal laws like NARAB II have done just that.

Industry Groups

: Being involved in industry groups is another excellent way to ensure that you're up to date on updates and implications of changes. For insurance licensing and securities registration compliance, the Securities & Insurance Licensing Association (SILA) is a key group to consider joining. Many other industry groups also provide services to their members to help stay on top of regulatory changes. A few examples include: Council of Insurance Agents and Brokers (CIAB), Independent Insurance Agents & Brokers of America, Inc. (IIABA), National Association of Professional Agents (NAPA), Association of Registration Management (ARM), SIFMA, National Association of Insurance and Financial Advisors (NAIFA), Insured Retirement Institute (IRI), Property Casualty Insurers Association of America (PCI), National Association of Health Underwriters (NAHU), and the list goes on. If you're not already involved in an industry organization pertinent to your line of financial services business, changes are, there is a group for you. Make sure to search for those and get involved!

Best Practice/Handbooks

: The NAIC PLWG maintains the State Producer Licensing Handbook, with the intent of establishing standard practices that support the uniform standards and model laws. Another example is the SILA Best Practices Handbook which has a growing list of best practices on a number of insurance licensing and securities registration topics.
Proactive monitoring is just the first step. Stay tuned for our next post from a member of our Regulatory Compliance Services team on best practices for monitoring, planning, and reacting to change. Here, you can learn best practices to efficiently and effectively adapt to change before, during, and after to ensure compliance and get ahead of the competition.
---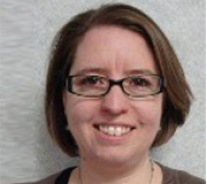 Leslie Kosal
Leslie Kosal is Director of Product Management for Sircon for States? and core regulatory products in Vertafore's Sircon solution portfolio. While most of her colleagues know her as their friendly neighborhood insurance licensing expert, Leslie is also a co-owner of a beer & wine store with her husband in Okemos, Michigan.