August 25, 2015
What do agents expect from their carriers?
By: Dane Sprecher
We've stressed the importance of agent experience for quite some time by sharing best practices on attracting new agents, and improving agent experience and retention rates, including proactive sales authorization, quick and easy onboarding, improved agent portals, and automation of manual tasks. With several opinions on how to improve the agent experience, we sought to dive a little deeper to discover agent's top priorities and must haves in a business relationship.
An Agent-centered Universe
Essentially, all of our findings boil down to the fact that the agent is the center of the universe. Making sure that carriers are attracting and retaining top level agent is all about ensuring that the carrier is actually using these best practices and investing in technologies to better their relationships with their distribution channel.
As millennials are becoming a larger presence the work force, technology is of high importance for the ease of business processes. Therefore, we found that tech investments are at an all-time high.
Insurance Network News reported quotes from various companies' initiatives to invest in improving business practices by leveraging technology. In this article, Erie Insurance specifically touched on agent experience by stating that they're "committed to investing in technology to ensure we can offer the best customer and agent experience possible," said CEO Terry Cavanaugh.
Leveraging Technology as a Differentiator
Carriers know that achieving top line revenue is directly correlated with strong relationships with their agents. In an increasingly competitive market, carriers?especially in the property and casualty market? are looking for ways to differentiate themselves.
What can carriers today do to not only stand out to attract top selling agents, but strengthen the connection with those selling their business?
To figure out what the industry really needs, Vertafore partnered with Celent to answer these three questions:
1. When it comes to placing business with carriers, what criteria are most important to an agent?
2. How are top carriers performing on those criteria?
3. Where should carriers prioritize their investments in order to drive growth?
Although competitive pricing is a well-known high importance to agents, we found that there are several additional factors that could give carriers the one leg up on becoming the carrier of choice.
Interested in our findings?
Click here to register for our Driving Growth By Optimizing the Agent Experience webinar on September 24th at 10 a.m. (PST) | 1 p.m. (EST), where we reveal what the industry's top agents are looking for when placing their business with you.
---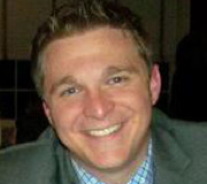 Dane Sprecher
Dane Sprecher is a Product Manager for Vertafore's Producer Lifecycle Management products and services. Dane holds his MBA from the University of Michigan Stephen M. Ross School of Business and a BA in Marketing from Michigan State University. Dane is also a licensed insurance agent who sold life, health, property and casualty solutions for seven years prior to joining the Vertafore team. When Dane isn't chasing his daughters around, he is an avid bass fisherman and golfer.