July 29, 2014
Carrier of Choice: How to Improve the Agent Experience
By: Dane Sprecher

The agent experience is your defining characteristic as a carrier.
The skilled, revenue-driving agents who have chosen to sell your products are your most valuable asset. And the ease of doing business with you is commensurate to your reputation in the producer community.
Think about that.
How can you improve your agent experience?
There a number of directions you can go with this, but many of them are just going to waste time, and money. So I'm going use this post to share some agent experience insight that stems from my seven years as a licensed insurance agent and from feedback I often hear at Vertafore.
Expand on Mobile Technology:
Chances are you've seen the recent commercials highlighting new mobile capabilities that let users take pictures of an accident, view changes in policies, or even submit claims. Well, most agents have too. So don't be surprised by the fact that the modern insurance agent expects to be able to use mobile technology to do their jobs. Mobile technology has a ton of potential to make the agent's job easier, but more importantly, to bring quicker value to the end consumer. Smart phones should be regarded as powerful sales tools.
Enhance Producer portals:
As Patrick Masi would agree , improved producer portals can yield impressive placement rates. It's also worth knowing that these portals can be greatly enhanced with the addition of clean, up-to-date credential information. This is the key to streamlining sales authorization.
What happens when an agent goes after an opportunity in a state or jurisdiction they've never been licensed in before? Or if the agent simply can't remember where they're licensed to sell?
Nothing good.
An enhanced portal can be an invaluable resource to help agents be proactive about making sure they're properly authorized to sell – before they make that sales pitch.
Perfect Your Onboarding:
This is one that carriers tend to overlook the most. Don't be one of those carriers. Onboarding is your opportunity to make a good first impression on the discerning insurance agent. A modern, electronic onboarding process saves the agent time and ensures their compliance as they begin to work. Most experienced agents will expect this coming in.
Making sure all the necessary documents and processes are complete before the agent starts selling helps business move along smoothly, and gets your agents paid on time. Obviously, this makes for a happy agent community.
And remember:
What's most important is realizing that this isn't just about one agent's experience; it's about every agent's experience. One slip up or bad individual experience will make waves in the agent community, and on your placement rates – especially if that mistake is the result of incomplete producer credentials or ineffective onboarding, two embarrassing slipups that can be easily avoided with today's technology.
Also remember that there is no silver bullet. The agent experience is a dynamic business attribute that you should continuously monitor and adjust to make sure you maintain a reputation as a carrier that agents want to work with.
Did you like this post?
---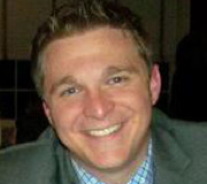 Dane Sprecher
Dane Sprecher is a Product Manager for Vertafore's Producer Lifecycle Management products and services. Dane holds his MBA from the University of Michigan Stephen M. Ross School of Business and a BA in Marketing from Michigan State University. Dane is also a licensed insurance agent who sold life, health, property and casualty solutions for seven years prior to joining the Vertafore team. When Dane isn't chasing his daughters around, he is an avid bass fisherman and golfer.