December 08, 2016
The Clash, The DOL Fiduciary Rule, & The New Administration
Should I stay or should I go now?
The titular lyrics by English punk rock band the Clash, circa 1982, are echoing over the hills of the regulatory landscape.
In light of FINRA's recent focus on conflicts, how many broker-dealers and other investment firms are singing the tune?
"Should I stay or should I go now?"
On one hand you have the DOL fiduciary rule looming on the horizon, while on the other you have a new administration whose support staff have already openly opposed it – and even promised to repeal it.
"This indecision's buggin' me."
Where does that leave the CCO? Should you commit today to changing your compliance culture and indeed your sales incentive model? Or should you wait to see how things come out – lay low' so to speak?
This is a clear and present junction in the financial services industry, which means it's time for CCOs choose a path.
The Passive Path Argument -
"If I go there will be trouble"
The recent election and the new Republican majority in both chambers of Congress should disrupt the DOL's rule and perhaps even delay its two compliance deadlines (April 2017 and January 2018).
We can reasonably expect the rule to either be halted or even repealed in early 2017. So let's watch the news, but continue business as usual.
The Active Path Argument -
"An' if I stay it will be double"
Tearing down a regulation takes a lot more than passing one. History shows that the DOL Fiduciary Rule, in one form or another, will likely come into play regardless of the elected administration's opposition to it.
And let's not forget: FINRA expects you to take action now.
FINRA's expectations for a shift in compliance culture are underscored by recent enforcement action regarding how advisors are paid to sell. In the case (announced November, 2016) a member firm settled charges by agreeing to pay a fine of $1,750,000.
That's $1.75 million without any charges its advisors committed fraud or sold unsuitable products. FINRA stated that the firm's "compensation policy created a conflict of interest between registered representatives and customers" in addition to findings that the firm didn't identify and address the conflict of interest. Thereby allowing for risk that the advisors would act outside the interests of their customers.
This is why thought leaders in the industry are urging broker-dealers and other firms to take an active approach to changing their compliance culture and updating their compensation models.
"Well come on an' let me know
Should I Stay or should I go?"
If it looks like something you're doing creates potential for conflicts of interest, choose the active path with appropriate corrections and disclosures. Today it's more important than ever that CCOs enact these policies to promote consumer-centric culture and thorough disclosure management.
Are you a CCO at a small firm concerned about disclosure management? You might be interested in Sircon Disclosure Management. To learn more, click here.
---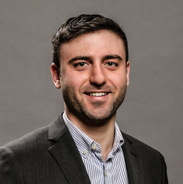 Neal Hamilton
Neal Hamilton is a member of the Vertafore Sircon solutions team where he specializes in insurance carrier and broker dealer markets. Neal is a novice rock climber and lover of authentic barbecue. Connect with him on LinkedIn at https://www.linkedin.com/in/nealh