July 14, 2016
Mid-2016 Regulatory Round Up
By: Holli Bratt and Leslie Kosal
Keeping you up to date on regulatory changes in the insurance industry.
As usual around the middle of the year, we're seeing a LOT of upcoming law changes, so we've compiled a quick state-by-state list of some things you may want to be ready for or be aware of!
Change Trends in Q2
With over 20 regulatory changes during the 2nd quarter, trends we're seeing are focused around Adjuster licensing and Travel lines. You can see from the lists below that the trend to modify Adjuster licensing laws is continuing, as several states are proposing adopting the NAIC Adjuster Model Act and making other changes to move toward uniformity in Adjuster licensing. With such high trends in adjuster licensing, we've put together a few best practices to keep you current with the changes! Check them out here.
Uniformity
Speaking of uniformity, we are also seeing a uniformity trend in the realignment of license renewal periods. Both Alaska and Mississippi are implementing end of birth month renewals, which is the preferred uniform standard.
At a higher level, states like California and New Mexico are seeking to move towards national model acts, moving toward uniformity for adjusters and producers. Expect to see more changes as the push for uniformity increases and expands at a national level. Updates on theses ongoing initiatives will be discussed at the NAIC National Meeting in San Diego at the end of August.
Most recent updates
Florida: Effective July 15, 2016

Implementing Non-Resident Adjuster Licensing

Mississippi: Effective July 1, 2016

Renewal periods will change from birth date biennium to end of birth month biennium

Texas: Effective June 10, 2016

Implemented Non-resident adjuster applications
Things to look for Next Quarter and Beyond
Alaska:

License expiration will change to the last day of birth month

Arizona:

Email address will be required for all licensed producers
30 day notice is required for all email address changes

California

The state is conforming to the NAIC Adjuster Model Act

Louisiana:

Reviewing adjuster lines, with the intent to be more
Reinstatement period for adjusters will change from one year to two years
Implementing a limited line for Self Storage (business entities only)
Implementing a 180 day notice for independent adjuster terminations (in review)

Maryland:

Adjusters will be required to adhere to CE standards
Email address will be required for all licensees in the state
30 day notice required for all email address changes

Minnesota:

The state is currently reviewing MGA and Broker laws and requirements

New Mexico:

The state will be adopting PLMA
Adjusters will be required to adhere to CE standards

Wyoming:

Pharmacy licenses will be going for approval
TPA license requirement changes are being reviewed
Idaho will be added as an accepted DHS, Delaware will be removed
Tired of checking numerous state websites to stay up to date on regulatory change? Learn about ePAL, our electronic reference tool that houses all regulatory forms and requirements in one location! Or, follow our Anatomy of a Regulatory Change series to learn best practices and help you better understand the regulatory change process!
---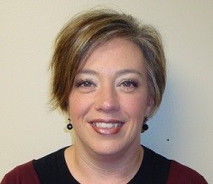 Holli Bratt
Holli Bratt is the Manager of Regulatory Compliance for Vertafore's Sircon solutions team. Holli has been with Vertafore for 5 years and is a profound asset to our regulatory team. Before Vertafore, Holli worked in Quality Assurance and Regulation for a non-profit for 13 years. She is a proud wife and mom of two girls and is known in the office for singing during most meetings she attends.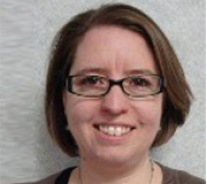 Leslie Kosal
Leslie Kosal is Director of Product Management for Sircon for States® and core regulatory products in Vertafore's Sircon solution portfolio. While most of her colleagues know her as their friendly neighborhood insurance licensing expert, Leslie is also a co-owner of a beer & wine store with her husband in Okemos, Michigan.