Nov 28, 2017
FINRA Small Firm Conference 2017: A Recap
FINRA has been providing tools, templates, and resources for firms with 150 or fewer registered representatives for some time and their annual Small Firm conference was recently held in Santa Monica, November 8-9th. FINRA has taken recent actions to provide rule reviews and examination changes to better benefit small firms.
I am a fresh face to the Sircon solutions team at Vertafore, so this was my first time attending the conference. Being so new to the securities team, I was very excited to attend the conference and get some insight on how securities regulation affects these folks.
The conference had breakout sessions led by FINRA and various panelists from many different firms. These panels shared their views on hot topics around the industry, as well as various tips and tricks to help small firms navigate the securities playing field. The panelists fielded questions from the audience and would keep us engaged by using survey polls to get a general take on certain subjects.
Here are a few of my takeaways from the conference:
The DOL and You!
There is a new show on National Geographic called "The Long Road Home" - that's essentially how the changes to the DOL's fiduciary rule feel. The DOL isn't a new subject and it was on the lips of many panel members at the conference. The forum audience seemed to understand there is an uncertainty around the obligations for their firms, but most have still made the appropriate changes to align with the Impartial Conduct Standard.
If you are having trouble understanding the changes in the Impartial Conduct Standard, the Harvard Law Forum goes into greater details on the effects in the securities world, but essentially the bill would:
A replacement rule that aligns with the SEC would be allowed to replace the fixucairy rule in its current state.
The rule change requirements of brokers having to act in the best interest of their clients while providing retirement investment advice.
Advisor compensation does not have to be changed to rely on the Best Interest Contract Exemption (BICE) during the transition period.
Repeal certain aspects of Title IX of Dodd-Frank.
The best actions to take with all the upcoming changes would be to prepare for this to be implemented by the beginning of 2018, but also understand it could take considerable time to be official. Counterintuitive? Maybe, but as it's been said, better safe than sorry. Other suggested steps would be performing a review of roles and responsibilities among in-house parties, reviewing fiduciary liability insurance, and reviewing service provider roles under the new rule.
Conflict and Supervision of Outside Activities
"If you protect the firm's interest, you will end up protecting the customer's interest as well." Outside Business Activity and Private Security Transaction disclosure is a topic that excited me at the FINRA convention, mainly because it's a topic that seems to be a burden on firms and advisors.
The last session at the FINRA conference provided some best practices for training and attestations:
Encourage advisors to be open when disclosing their OBAs and PSTs with you
Providing guidance and positive reinforcement for disclosing any activity that may be a conflict, is a good way to enforce your relationship with advisors and safeguard the business
Deliver the message during the onboarding process, having them document everything for you in order to protect them, as well as the firm
Continue the education with your firm throughout the whole process. Education is key to making sure everyone understands what OBA and PSTs are and why it's so important to make sure everything is disclosed.
Dig into your advisor disclosure as some activities disclosed as OBAs may actually be PSTs
Use a software solution, such as Sircon Disclosure Management, to document it all while keeping a paperless system
Construct supervisory requirements for your advisors around dislcosures
In a supervisory role, you must determine the thought that went into accepting or declining an OBA or PST. Ask for more information if needed. Often disclosures are approved that shouldn't have been due to lack of information gathering
Document all interactions with your advisors: "if it isn't documented, it didn't happen"
Conduct very significant conversations with your advisors afterwards and use exploratory questions such as, how will the rep be involved and how will they be getting paid?
Conduct an annual rep audit to see if anything has changed with your advisors since the last disclosure
How would I describe FINRA 2017? An intimate collection of people who are just as eager to help teach as they are to learn. It had a great dynamic that kept the attendees engaged in the topics and the venue allowed for great conversation and networking, plus the hotel was 300 yards from the beach. How do you compete with that? I really enjoyed my first time attending the FINRA Small Firm conference and I can't wait to go back.
---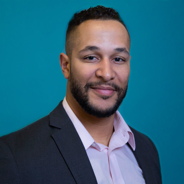 Daeten Smith
Daeten Smith is a Marketing Specialist at Vertafore, where he helps convey the benefits of Sircon solutions for Broker Dealers and Investment Advisors. When he isn't trying to be creative, you can find him training for his next powerlifting meet.