September 17, 2015
Budget Season: 3 Ways to Clean Up Your Producer Data without Breaking Your Budget
By: Patrick Masi
As budget season comes to a close, things may come up that you haven't quite accounted for. For example: How's your producer data accuracy?
In our recent blog, Carriers: 3 Signs Its Time to Dust Off Your Producer Data, Neal Hamilton discussed the consequences of having bad producer data. Data cleanups are necessary to avoid compliance risks, lengthy onboarding time, delayed sales, and audit failures.
Don't worry. If you forgot to include a project to update your producer data in the upcoming budget, you still have ways to avoid a market exam failure.
Some carriers choose to quickly avert the situation by manual verifications, but that can be costly. If you use our Producer Manager solution, you already have one of the most sophisticated tools available to keep your producer data current. If you don't use Producer Manager, here are a few other quick ways we can help you save time and keep your data fresh without breaking your budget.
1. Good: Mass PBD Pull

a. Pro: The National Producer Database provides accessible information for you to manually track on the spot.
b. Con: Requires your IT team to assist with filtering the XML file with the information that you don't necessarily need. This information can become quickly out of date and bog up your resources with unnecessary data.

2. Better: Appointment Renewals Process (ARP)

a. Pro: ARP provides a good barometer for data integrity and identifies unrecorded appointments for termination as well as missing state appointments. This can save you on renewals and avoid those market conduct fines that may have been in your near future. ARP's also only includes data of interest, which is a huge perk.
b. Cons: When reconciling carrier appointments with state DOI records through ARP, this information only includes appointment data, but does NOT include licenses. This information can also be quickly out of date, requiring a repetitive and timely process in the long run.

3. Best: Producer Data Validation (PDV)

a. Pro: PDV, unlike, ARP provides license AND appointment validation and can identify missing appointments and expired licenses. PDV also only includes data of interest.
b. Con: Like the others, this information can quickly be out of date.
Although these solutions can save you from an audit crisis, these are only ways to save you short term. An ongoing con with all three methods is that this information can be quickly out of date. No matter how well the process serves you, it has to be repeated multiple times to ensure that it's up to date. By taking action with a Sircon solution, you can save time from manual, repetitive entry; resolve errors; and ensure that your systems are compliant with ongoing demands for the long haul.
So, next time when planning your budget or if you even have budget left over, keep in mind that there is a vendor that can save you from last minute "uh OHs." This system applies SILA best practices to keep you compliant with regulatory changes with direct connections to all 5 industry stakeholders and can even complete mass terminations and appointments.
Contact us for more information on how you can ensure compliance and accurate producer data with industry best practices and solutions.
Did you like this post?
Sign up now for regular email updates to learn new ways for you and your organization to thrive.
---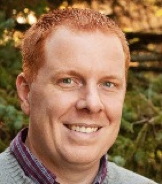 Patrick Masi
Patrick Masi is a Senior Product Manager for Vertafore where he works with developers and sales to help carriers deliver outstanding agent experiences. Patrick is a graduate of the University of Michigan, a former software developer, and an avid hockey player who makes the best out of the seemingly endless Michigan winter. Follow him on Twitter @pjmasi and on LinkedIn at www.linkedin.com/in/pjmasi/.