Feburary 23, 2015
One Compliance Lesson You Can Learn from Zenefits
By: Sydney Beaudreault
You may have seen Buzzfeed's first report on a controversy concerning the software company, Zenefits. In a nutshell, Zenefits provides a "benefits software program" that manages employee health benefits, timecards, payroll, and other HR related back office tasks.
The software is free of charge, but organizations must replace their current agent with a Zenefits agent, allowing Zenefits to be paid commissions. Zenefits then technically acts as an insurance broker.
Zenefits has made its fair share of news as a major disruptor in the industry, but recently has come under fire for questionable agent licensing practices. This has led to the dismissal of their CEO and raised questions about their commitment to compliance.
Zenefits is taking full responsibility and fully cooperating with regulators. According to this article, the new CEO sent a letter to Zenefits employees stressing the importance of compliance:
"I believe that Zenefits has a great future ahead, but only if we do the right things. We sell insurance in a highly regulated industry," CEO David Sacks wrote in an email to employees. "In order to do that, we must be properly licensed. For us, compliance is like oxygen. Without it, we die."
And we couldn't agree more.
Adhering to Industry Regulation is Not Optional
For quite some time we've been talking about how connected compliance drives efficiency, saves you money, and leads to an overall better compliance posture. But beyond the improvements that can be seen just in your business, our core goal is to improve compliance communication and processes across the entire industry.
And as this LinkedIn article states, "Compliance will be under a white hot spotlight," it is more important than ever that ALL stakeholders run a tight ship when it comes to back office regulatory practices.
The lessons we can learn from Zenefits, of course, is that regardless of how the market changes with technology or business model driven disruption, one thing remains constant: adhering to industry regulation is not optional.
Whether you use an outside vendor or have a guru on staff to manage compliance, it's important to have an expert focusing on your business' regulatory compliance. So when considering organizations to help you comply, it is crucial to look into their solutions thoroughly to be sure you can depend on them.
Market conduct exams are serious and every corner skipped comes with a price. This recent Zenefits situation confirms that.
No matter how long your business has been around or how fool-proof your practices may be, it never hurts to talk to an industry vet for some quick advice around best practices and solutions for producer compliance management. Click here to talk to a Sircon representative today.
---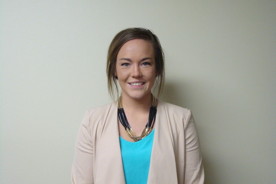 Sydney Beaudreault
Sydney Beaudreault is a Technical Writer – Marketing Specialist for Vertafore's Sircon solution set. Sydney graduated from Michigan State University with a BA in Professional Writing and an emphasis in Public Relations. When Sydney isn't in Vertafore's East Lansing office, you can find her with her dog, Koda, or in the stands cheering on the Spartans.