September 29, 2015
Why Carriers Should Attend NetVU16
By: Dane Sprecher
What is NetVU?
The Network of Vertafore Users is the industry's largest, most active independent user group. With 23,000 member firms across the country, the user group includes agencies, carriers, MGA's.
More popularly known as NetVU, the Vertafore user group promotes three core values:
Advocacy
Education
Networking
Members can participate in chapter meetings, online discussions, and conferences to gain product knowledge, quickly address issues, and help shape the future of their Vertafore products.
Did you know that all industry customers using Vertafore's Sircon products are automatically members of NetVU, and that NetVU membership is free?
Carriers and the NetVU Conference
We've seen a dramatic increase in Sircon carrier customers' activity in NetVU just in the last year and the feedback has been great. Our goal is to give our customers the best experience possible and NetVU helps us deliver on that goal.
Recently, we held a webinar to explain the importance of more customers getting involved with NetVU. Donna Robinson, Licensing and Commissions Manager at Physicians Mutual, was featured, along with Kitty Ambers, CEO of NetVU. The annual NetVU conference was a key focus of our discussion.
Donna provided a unique, member perspective and described how beneficial it was for carriers like hers to attend NetVU15:
"Two of my favorite sessions were design sessions that were offered to carriers. We were told to bring our wish lists of what worked well as well as what additional functionality we would like to see. We looked at those items together and we placed priority on those items. It was beneficial because carriers were able to discuss how they personally use the systems and help guide future enhancements to improve the solutions. The session was great because carriers were able to collaborate with each other and discuss back and forth to help guide future decisions for enhancements to the Sircon solutions."
NetVU16
We want to encourage carrier customers, especially those using a Sircon solution, to attend NetVU16. This is one of the best and most cost effective ways to learn, collaborate, and grow your business relationships, and help chart the course for future Sircon products and services. Attending this year's conference is only the start of getting tuned in to Vertafore's Sircon community.
So, why should you go to NetVU16?
Future Insight:

Direct insight on how Vertafore is handling regulatory compliance updates forthcoming in our solutions.

Improve Your Customer Experience:

Discuss product functionalities to leverage all capabilities and improve your experience.

Help Shape the Future:

Connects users to discuss optimizing their current solutions, and opens discussions for carriers to suggest additional requested functionalities.

Establish and Grow Relationships:

Network with agencies and other carrier customers to learn how they leverage Vertafore offerings to improve their business.
"I would love to see more carriers attend the conference so we can collaborate more with Sircon solutions users. We get to listen firsthand to upcoming work that will be heading our way, speak to the Vertafore technical staff, and get the one on one demonstration. I wasn't taking full advantage of what we have here so it opened up those blind spots. It was an extremely beneficial conference and I would definitely encourage others to attend." - Donna Robinson.
Interested in joining us at NetVU16 or just want more information? Click below!

---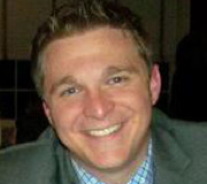 Dane Sprecher
Dane Sprecher is a Product Manager for Vertafore's Producer Lifecycle Management products and services. Dane holds his MBA from the University of Michigan Stephen M. Ross School of Business and a BA in Marketing from Michigan State University. Dane is also a licensed insurance agent who sold life, health, property and casualty solutions for seven years prior to joining the Vertafore team. When Dane isn't chasing his daughters around, he is an avid bass fisherman and golfer.