January 19, 2016
Sircon Listens: What Are Carriers Asking?
By: Patrick Masi
Carriers have a lot on their plate. As regulations continue to evolve, a licensing specialist will need to understand the regulations and figure out how to modify their operational practices without negatively affecting the agent experience. It's not a trivial task. The most forward-thinking carriers look to experts for help, and that's where Sircon comes in.
However, it's not just carriers getting information out of Sircon services. Communication is a two-way street, and Vertafore is always interested in listening to customers to ensure we are delivering capabilities that match their needs in this ever-changing environment. We're always learning from you, and we listened during conferences, webinars, onsite meetings, and even had many of you as guests at our offices in East Lansing.
So what did we hear in 2015?
Here's 3 big things we've heard from our customers in 2015 that you'll see influencing Sircon design thinking in 2016:
No more rekeying
We've known for some time that one of the biggest causes of inefficient and error-prone processes is the rekeying of information that's already been entered by someone else. Sircon software already reduces rekeying significantly, but you want more! We agree – so we'll be continuing to look for places in Sircon applications where extra keystrokes can be saved by using data that's already been entered into other integrated systems.
More automation based on insurance product-driven business rules
Automation is great, but maintaining the infrastructure that drives automation can be difficult. This is especially true when the business environment is averaging more than one regulatory change per business day! Customers continue to ask Sircon for ways to keep that maintenance from negatively affecting their day-to-day performance. You'll see us working on that in 2016 by continuing to leverage sales authorizations for automated onboarding processes
More configuration via self-service
a. Of course, those business rules can change quickly. If it isn't a regulatory change, it's a business change in our own organization. Customers continue to ask us to let them make these configuration changes themselves, rather than having to wait for slower processes that involve calling support.
---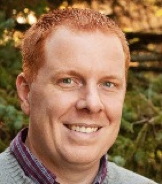 Patrick Masi
Patrick Masi is a Senior Product Manager for Vertafore where he works with developers and sales to help carriers deliver outstanding agent experiences. Patrick is a graduate of the University of Michigan, a former software developer, and an avid hockey player who makes the best out of the seemingly endless Michigan winter. Follow him on Twitter @pjmasi and on LinkedIn at www.linkedin.com/in/pjmasi/.