February 10, 2017
7 Ways the Vertafore User Group Will Benefit You
By: Sydney Beaudreault
NetVU is the Network of Vertafore Users— a volunteer driven organization whose purpose is to connect Vertafore product users. Whether you're using your technology often or only a few times per month, there is a way to improve not only your compliance practices, but drive innovation in the industry. By working together with other Vertafore users, you can share ideas, find best practices, and so much more to help the insurance industry keep up with trends and become more efficient.
If you want to make 2017 your most compliant year, here are 7 reasons why you should join NetVU.
Networking
If you're using your Sircon technology to make your job faster and more efficient, what happens when you reach a roadblock or have a question? In many cases, this can halt or delay a process that would otherwise flow smoothly. By going to the NetVU community website, you can browse discussion posts and blogs, and review FAQ's to get your questions answered quickly!
Not a member yet? Email NetVU and activate your membership today!
Access anytime, anywhere
Networking can help you build connections with other agencies and carriers in the industry. In many cases, these relationships can be mutually beneficial! Personal relationships will allow you and your organization to stand out in a sea of other agencies and carriers. You can learn new business processes, find out what methods did or didn't work, improve your agency-carrier relationship, develop new partnerships with others and more.
Education & training
NetVU provides live webinars, certifications, chapter meetings, events and unlike others, a full NetVU University to give you access to online education. Here, you can complete Sircon-specific courses to help you better manage your processes with best practices and previews of tools that you can use! Sometimes, we find customers who are struggling with a process that Sircon can help. These can even be features that are included within the product, but aren't being used or simply have not been turned on— features that you have already paid for!
Influence product development
By participating in brainstorming sessions and discussions, our leaders will work with you to understand your problems and collectively find the best solution for you and other agencies and carriers. This feedback goes directly in to the Vertafore product roadmap to enhance your products. And if you aren't able to connect with the NetVU community in person, you can also access PERS. PERS is an online Product Enhancement Request System to communicate these request to the Vertafore product managers. NetVU is truly an area where you can bring your ideas and drive innovation in the future of insurance!
Committees and working groups dedicated to your specific interests and location
Whether you're a licensing specialist at a carrier, administrative representative at an agency, etc. there is a place for you at NetVU. For Sircon customers, it is imperative that compliance issues are immediately resolved to keep you compliant with current regulations. By being involved in the Regulatory Compliance Working Group, you're actively involved in finding solutions and best practices for change. In addition, chapter committees are offered in various states all over the country! Contact a committee member nearest you to see how you can get involved or, contact Debbie Ivie or Kitty Ambers on the committee list for Sircon related questions.
Access to knowledgeable experts
Vertafore representatives are heavily involved in the NetVU organization. Whether it is responding to a query online, attending meetings, or the NetVU annual conference, you have direct access to these resources. They have studied best practices for specific processes and by being involved in NetVU, you will have direct access to them to apply these to your day to day. These experts will help you and your business be more efficient, effective, and compliant.
NetVU Conference
The NetVU conference is the industry's premier user group. The conference provides a place to exchange ideas, promote education, discuss technology innovation in the insurance industry, and more! At the conference, you will have direct access to Vertafore product managers and other agencies and carriers that have similar challenges as you! YOU have the opportunity to work with other innovators and take the industry to the next level. And with over 100 different educations including a Sircon-specific track, you're guaranteed to take home best practices that will improve your day to day and impress your boss. Don't miss out on this year's conference!
When: March 23-25, 2017
Where: Music City Convention Center, Nashville, TN
Interested in attending NetVU this year? Contact your account manager for more information or visit the NetVU17 registration page to sign up today!
---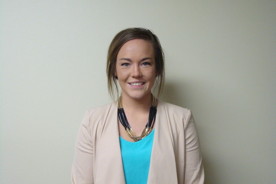 Sydney Beaudreault
Sydney Beaudreault is a Technical Writer – Marketing Specialist for Vertafore's Sircon solution set. Sydney graduated from Michigan State University with a BA in Professional Writing and an emphasis in Public Relations. When Sydney isn't in Vertafore's East Lansing office, you can find her with her dog, Koda, or in the stands cheering on the Spartans.