May 12, 2015
Verifying Securities Registrations – How Do Carriers Do It?
By: Patrick Masi
Insurance carriers have a lot of responsibility when it comes to verifying agent credentials to sell insurance products. Licenses, lines of authority, appointments, education, and contractual relationships are just a few of the selling credentials that carriers are tasked with tracking and managing.
The burden of responsibility increases significantly when selling products with a securities component, such as variable annuities, where instead of only dealing with a state department of insurance, carriers are required stay compliant with FINRA regulations?or face stiff compliance fines and risk their hard-earned reputations.
There's one catch, though: a carrier trying to use automation tools to verify insurance licenses won't find the same services available for verifying securities registrations. Only FINRA member organizations (i.e., the registered broker/dealers themselves?) have automated access to this important information.
So what's a carrier to do?
Here are a few different ways I've seen securities registration verifications being operationalized:
1) Just don't do it
Many carriers aren't verifying securities registrations at all for independent broker/dealers such as Edward Jones or Raymond James. This seems risky. Although the carriers have usually secured agreements with these broker/dealers to ensure that someone is doing the verifications, there are serious consequences still for the carrier for letting a registered rep sell without registration credentials.
2) Use FINRA Broker Check and manually copy all the data
This is the opposite approach. Instead of doing nothing, a carrier could choose to insert a step into their onboarding process to manually verify that a rep is registered using Broker Check, and also to copy all of the registration information into a producer record. Although much more complete, this is also quite tedious, time consuming, and prone to inaccuracy.
3) Use FINRA Broker Check, but only record a "Y/N" verification
This is a bit of a compromise approach. A carrier could have the same manual step verify using Broker Check, but ultimately only record a Yes/No verification into their producer records. This process at least attempts to comply with regulations while being efficient, although it does leave potential gaps in terms of data accuracy. A carrier using this approach would be wise to routinely re-verify registrations for these reps.
4) Receive securities registration information from broker/dealers
This is an approach to sharing data between the broker/dealer and the carrier based on records the broker/dealer maintains internally. The broker/dealer then sends the information to the carrier for its reps through a variety of methods including the Depository Trust Clearing Corporation (DTCC) licensing and appointment (LNA or LNA Access) service, custom spreadsheets, and other custom data files. Updated information is then sent periodically to carriers to try to keep it current. The challenges with this approach are that the data is only as good as the broker/dealer's ability to maintain it, the data can quickly become outdated, and it is costly to reconcile and update the information into carrier producer management systems.
That's what I've seen out there. What have you seen?
Let us know by commenting below about how you comply with securities registrations requirements while remaining efficient and accurate.
---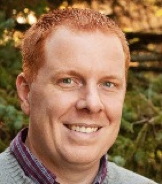 Patrick Masi
Patrick Masi is a Senior Product Manager for Vertafore where he works with developers and sales to help carriers deliver outstanding agent experiences. Patrick is a graduate of the University of Michigan, a former software developer, and an avid hockey player who makes the best out of the seemingly endless Michigan winter. Follow him on Twitter @pjmasi and on LinkedIn at www.linkedin.com/in/pjmasi/.