April 28, 2015
Agencies: Take Your Licensing Practices from Sufficient to Efficient
Modern insurance agencies who use digital solutions are leaving their more old-fashioned competitors in the dust.
Which one are you?
The answer to that question isn't always black and white. While one aspect of your business might be a well-oiled machine, you could still be overlooking less obvious aspects of your business operations that could be optimized to produce long-term benefits and a competitive edge.
Let's talk about one of those areas.
Licensing Challenges
I'm sure you're well versed in the challenges of keeping up to date with agent and agency licensing requirements. Both agents and agencies need to be licensed in each state they sell business in. They also have to renew and apply for those resident and non-resident licenses.
How your agency chooses to handle these licensing requirements isn't just your business, it is your business.
Errors in this process can cause new business delays, commission payment delays, license re-applications or reinstatements, state fines, and even loss of business. And, surprisingly, this is something that a lot of agencies are overlooking.
Breaking the Mold
In a recent study, we found that 50% of agents have inadvertently had at least one license lapse in the past 5 years. Even with the risks associated with license lapses, which are often due to poor license management practices, agencies continue to stick with underdeveloped practices.
While many agencies believe they have sound license compliance practices, these statistics suggest that there is room for substantial improvement.
Don't settle for minor slip ups here and there.
Let's take a closer look in how becoming complacent in this area may be costing you time and money.
Sufficient vs. Efficient Practices
Reminders
Reminders are key in avoiding licensing lapses and ensuring that you're up to date. Today, many agencies are utilizing Outlook and other calendars to set up reminders for continuing education and licensing dates.
Let's put that into perspective.
If an agency has, say, 60 agents, this means manually entering in all compliance reminders for each of those agents in each state they're licensed in as well as your agency reminders on top of those. Manual entry not only takes up a lot of back office time, but could result in errors.
What if you could automatically receive renewal reminders without having to manually enter in information, and those reminders were based on live, up-to-date license information?
Licensing Information Management
Spreadsheets are the most commonly used tool to track agent and agency credentials, including continuing education and licensing reminders and status. Again, this requires another manual process that has to be constantly updated and managed, resulting in potential errors.
What if you could access all agent and agency information in one location, including licensing and continuing education credentials, and have it automatically kept up to date?


Regulatory Requirement Change Management
Not only are regulatory requirements always changing, but they vary by state. In order to ensure compliance effectively, you must keep track of the rules as they change.
In our recent study, verifying information by visiting multiple state web pages makes up 41.06% of the license management process.
What if there was a resource that kept licensing information and the rules for managing that information current in one convenient location?
Transaction Billing
In order to complete compliance transactions, credit card or eCheck payments are required at for each license application, license renewal, agency affiliation, etc.
Every time.
The payment information must be manually entered every transaction. I don't need to tell you how time consuming this is.
What if you had a one convenient bill to pay monthly that included a record of all transactions and fees?
Responsible parties
Of those responsible for managing licensing, 65% said that they were also actively selling and servicing accounts. Even if the responsible person isn't selling or servicing accounts directly, most of them have other responsibilities in their agency. This means that instead of selling and servicing business, they're focusing on licensing and regulatory requirements. So any improvement in this process could make a big impact on other revenue generating and customer service aspects of an agency's business.
What if you could reduce the time that these individuals were spending on routine, but crucial, compliance activities?
Stop Asking 'What If?'
Learn more about how you can break the mold from your current practices and leverage technology for a more efficient licensing process.
Learn about Sircon® credential management solutions like AgencyEDGE by clicking here, or download this brochure to learn about Sircon solutions for large agencies.
---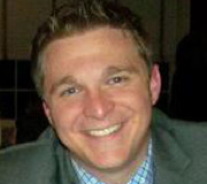 Dane Sprecher
Dane Sprecher is a Product Manager for Vertafore's Producer Lifecycle Management products and services. Dane holds his MBA from the University of Michigan Stephen M. Ross School of Business and a BA in Marketing from Michigan State University. Dane is also a licensed insurance producer who sold life, health, property and casualty solutions for seven years prior to joining the Vertafore team. When Dane isn't chasing his one-year-old daughter around, he is an avid bass fisherman and golfer.