Sept 14, 2017
Are You Staying Ahead of Cyber Threats?
As the sophistication of technology used by the insurance industry is constantly evolving, so too are the cyber threats that we face. Regulators see cyber and data security as some of the biggest threats to consumer protection, and they are increasing cyber regulations to protect those consumers - New York's new cybersecurity standard is just the beginning.
So how can your firm keep up with these new requirements? Two words: Be Proactive.
1. Update your cybersecurity policy
Hopefully you already have a cybersecurity policy, but if not, there's no time like the present. We recommend creating a customized cybersecurity policy that matches your business rather than relying on a generic policy. Plan to review and update this policy at least annually.
Need some help getting started? The Agents Council for Technology (ACT) provides a useful Agency Cyber Guide. This guide provides a list of state and federal cybersecurity regulations as well as best practices to help agencies and brokers create or shore-up their cybersecurity policies.
Don't forget to include a response plan in your procedures so your team knows what to do if a compromise occurs.
2. Identify your risk areas
With cybersecurity, you need to find your gaps and risk areas before someone outside of your organization finds them for you. You don't need us to tell you how damaging a data breach or security related fine can be.
One great resource for assessing your current cybersecurity posture is FINRA's Cybersecurity Checklist. While FINRA regulations don't apply to all agencies, the checklist is intended as a cybersecurity risk area identification tool.
3. Start fixing
Once you identify your gaps, invest in fixing or mitigating those risks for your customers and your reputation. Technology is often a great solution, but sometimes all you need is a simple process change.
If you have questions about specific regulations or how they might apply to you and your business, please consult a licensed attorney in your jurisdiction.
---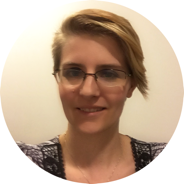 Chris Gillepsie
Chris Gillespie is the Product Marketing Manager for Vertafore's Sircon solutions'. When she isn't sharing her passion for technology with the industry, Chris can often be found hosting designer board games with her friends and colleagues.