July 29, 2015
Part 2: 10 Questions with ACORD's Director of Life & Annuity Implementations, Sandy Hampel
By: Sandy Hampel
In last week's blog, Sandy Hampel discussed ACORD's objective in providing professional and technical help for the insurance industry. In partnership with Vertafore, ACORD has made numerous strides to improve day to day business processes in the insurance industry. Now that you've got a little more background on ACORD, read more as Sandy Hampel continues to discuss business best practices and reveals new initiatives.
1. ACORD recently did a webinar in conjunction with SILA on the new 821 producer information form. Can you describe the benefits of that form and how carriers and agencies can adopt the form?
Yes, ACORD and SILA (Securities & Insurance Licensing Association) teamed up to host The Producer Licensing Processes webinar that is now available for viewing on demand by visiting the past webinar section of the Knowledge Center on the ACORD.org site. The webinar originally aired June 25, 2015 and received great interest and overwhelming attendance. Vertafore also participated and described how automated solutions for leveraging the form and ACORD message standards can optimize your workflows. The benefits of this multipurpose Producer Information Form is that it allows a producer to submit a standard form to multiple carriers whenever they're doing any type of demographic changes, terminations or new appointment requests. To meet the needs of the industry, ACORD published a PDF version that is a paper form available for manual completion. Fillable forms have the look and feel of the PDF version but allow you to fill out each form on the screen, email, print save or fax. The fields have on-screen help to make it easier. The form was designed into sections, so a solution provider would be able to easily automate the processes such as terminations and change in demographics. Another important aspect of the form is that it utilizes reprinted elements from the NAIC's uniform licensing application provided with permission from the NAIC. The background questions are the same as those on the NAIC's licensing application. So, if the background questions were good enough to get you an insurance license, they should work to get you appointed. The PDF version of the form is free to SILA members. You may obtain a copy of the PDF form by contacting ACORD member services at 1-800-444-3341, select option 2 or by e-mailing member services at memberservices@acord.org. Agencies can become involved in our Advantage Program and carriers can join our combined Standards & Forms membership here.
2. In the U.S., ACORD has Property & Casualty and Life & Annuity domain standards (in addition to other domains). However, producer licensing and appointing standards tend to span those areas. How does ACORD ensure that standards that apply to multiple domains are coordinated and communicated to the industry?
The Producer Licensing and Appointment working group was setup intentionally with this in mind. This working group works jointly with all the different line of business standards to address licensing and appointment issues.
3. ACORD has launched a new initiative around standards testing and certification in order to facilitate stronger adoption of ACORD standards. Can you describe that initiative in more detail?
Yes, ACORD is excited to promote the Testing Harness which allows the implementer to go onto a website, and simulate a testing partner. There are three levels, 1st is defining the Business Rules, 2nd Schema validation, 3rd transport validation. The Testing Harness provides the opportunity to simulate a partner and pass messages and receive a response where both positive and negative testing can be performed. Testing such as submitting a change and then perform an inquiry to see if the change took place. Testing will support an entire business process flow including multi-message choreography. The idea is that a transaction specification should have a corresponding test scenario that can be run through the test harness to validate that a system or application being tested not only has the right payload but can communicate with a remote system as expected.
ACORD is starting with Global Re-Insurance, as they currently have a more sophisticated way of developing and implementing standards. ACORD is in the process of building out test scenarios and running the first set of tests through production. We are looking for early adopters who would be willing to work with us to work out the final kinks before turning it loose into full production.
4. Are there any other current or planned initiatives that Vertafore's customers should be aware of and can take advantage of? From the P&C side, the XML V2.0 initiative would be of interest to Vertafore and its customers; however, this would be transparent to the Vertafore customers.
The recently completed forms mapping effort should be of interest to Vertafore and their customers, as this material makes it so much easier for a solution provider to provide more ACORD forms to their users. There was a recent webinar on ACORD eLabels that is available for viewing on-demand. I highly encourage your customers to replay the webinar by clicking here or visiting ACORD.org's Knowledge Center tab, select Past Webinars. At the end of the month ACORD will be meeting with Vertafore to strategize on how Vertafore can take advance of the new form offerings and eLabel mapping. Please stay tuned for some exciting news! From the Life & Annuity domain, we having a Claims working group, Employee Benefits WG, and Forms WG, where we are updating State Replacement Forms in alignment with IRI (Insured Retirement Institute). ACORD is also collaborating with the Interstate Compact to standardize forms and manage through the interstate compact.
5. Vertafore participates in many ACORD initiatives and implements many of the core standards across our products. What advice do you have to customers in terms of using our products to implement ACORD standards?
As you know, ACORD is a member driven organization, and the standards are improved and nurtured through the contributions of the membership. There is no better way to learn and contribute to the evolution of the standards than through participation in a working group.
ACORD certifies both systems and people. ACORD certification is important from a business perspective because it shows the industry that your organization is capable of working more effectively with others.
If the test harness validates your business process, ACORD will certify your use of that process and present you with a badge you can display on your website for public recognition of your successful ACORD implementation. Likewise, if you have staff or contractors who implement standards in your organization, it's important to know that they're doing it correctly. So we created the ACORD Certified Expert, or ACE, program.
ACORD Certified Experts have to pass a series of tests that require industry expertise and specific ACORD knowledge. You can achieve an ACE designation through several methods, including Boot Camp trainings at ACORD events throughout the year or we'll also come onsite at your company. The ACE is recognized globally and currently there are more than 300 active ACEs worldwide, with hundreds more in the pipeline. In addition to the Standards, Forms and Architecture, ACORD offers many other benefits for our members.
Communications:
ACORD communicates regularly to its members on multiple platforms. We have a weekly e-newsletter that reaches 40,000 subscribers, a state of the art video studio where we produce informational programs as well as trainings and town halls, a fully responsive website with member communities where all lines of business can collaborate on current and future industry initiatives, and a robust presence on social media with more than 3000 Twitter followers and more than 1100 members of our LinkedIn group
Events:
ACORD presents large and small events all over the world that focus on standards implementation as well as technology, business and innovation across the global insurance industry. Here are just a few of them. Our flagship conference is ACORD2015 which will take place in November 2015 in Boca Raton Florida.
Awards:
The ACORD Awards an honor presented to individuals and companies who have demonstrated outstanding achievement in ACORD implementation. All this means that ACORD is a community of people who care about the insurance industry and are dedicated to improving it and enhancing it.
There are several ways to take advantage of the benefits ACORD membership offers by volunteering. Being an ACORD member means you get a voice in how the Standards are developed and maintained. ACORD is a great way to network with others in the industry who face similar challenges and are sharing ideas – all over the world. Most important, if you become part of the ACORD community you're helping to shape how the insurance industry will look in the future.
---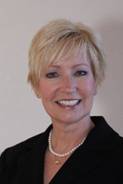 Sandy Hampel of ACORD
Sandy brings over 25 years of leadership and experience in the insurance and financial services marketplace. Prior to joining ACORD, Sandy was Director of Carrier Product Development for Ebix, where she was responsible for enhancements to AnnuityNet and driving strategic direction to support the advancement of Straight Through Processing. Throughout her career, Sandy also served on industry committees that advanced standards including ACORD, IRI, and DTCC committees and groups.