January 03, 2017
Repetition is for Robots

A Highlight on Robotic Process Automation
By: Patrick Masi
As we take a break from planning the first Sircon release of 2017 with our Vertafore East Lansing development team, it was a true delight to see this article from Insurance Networking News pop up in my inbox today.
According to the author, Joe McKendrick, RPA is described as "the automation of processing tasks," which refers to computer software that eliminates repetitive and manual tasks that burdens business today. Sircon subscribers have known the benefits of Robotic Process Automation (RPA) for years!
Since the introduction of the Sircon carrier enterprise suite almost 10 years ago, we've been busy finding ways to improve the process of onboarding an agent and keeping them authorized to sell. Some of these improvements are small automated workflow steps that save a few clicks in Producer Express, and others are major data management breakthroughs, like Producer Manager's Quick Sync, that save minutes or hours of frustration. Collectively, they've added up to untold amounts of time saved, both in terms of back office processing and reduced quote-to-issuance cycle times.
In fact, check out this picture, it's a blast from the Sircon past!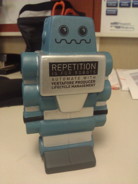 And it's still true today – we want to see more and more of those repetitive, time-consuming processes to be automated so that your team can focus on more strategic focus areas, such as customer service and analysis.
How are we going to do it? Well it starts with you, our customers. We listen, we observe, we see you in action, and we find those little things that could make a big difference. Then we bring that back to our development teams to see what we can do. After all,
"The quality of output from these automations depends largely on the quality of programming," as cited in the article from RPA vendor, UiPath.
We couldn't agree more— back to Q1 release planning!
---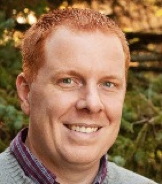 Patrick Masi
Patrick Masi is a Senior Product Manager for Vertafore where he works with developers and sales to help carriers deliver outstanding agent experiences. Patrick is a graduate of the University of Michigan, a former software developer, and an avid hockey player who makes the best out of the seemingly endless Michigan winter. Follow him on Twitter @pjmasi and on LinkedIn at www.linkedin.com/in/pjmasi/.