June 24, 2015
Producer Licensing Law Changes in Texas and NARAB II
By: Leslie Kosal
As many legislative sessions wrap up, one of the more significant changes that you should be aware of is Texas' advance towards producer licensing uniformity. If you got a chance to check out our most recent post, A Call for Continuing Education Uniformity, you may already be aware of the difficulties caused by non-uniformity and the importance of driving change.
This law, which just passed in legislature, will move Texas producer licensing closer to national uniform standards. The specific changes listed in the bill include:
License renewal date transition to birthdate
Continuing education requirement reduction from 30 hours and 2 hours of ethics to the national standard of 24 hours and 3 hours of ethics
Timing for the transition is being planned by the Texas Department of Insurance (TDI) and will be communicated by TDI and Vertafore in advance. Whether or not you do business with Texas, it is important to note that these changes can and will drive efficiencies throughout the industry.
What does this mean for NARAB II?
Texas' change is just one example of how states are addressing the aspects of producer licensing that the industry finds cumbersome and initially sparked the idea of NARAB II. With more and more states moving towards uniformity, what will this mean for NARAB II, a bill passed to simplify producer non-resident licensure? If more and more states become uniform, non-resident licensure will no longer continue to be a large-scale issue in the industry.
NARAB II Status Update and Food for Thought
The NAIC has submitted their insurance commissioner member nominees to the president, who is responsible for nominating the board. Until the board is formed, the operational impact of NARAB will not be fully known. Will more states drive uniform producer licensing? How effective will NARAB II be if they do?
Want more information on NARAB II?
Register to be one of the first to receive our NARAB II White Paper in July.

---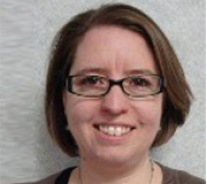 Leslie Kosal
Leslie Kosal is Director of Product Management for Sircon for States® and core regulatory products in Vertafore's Sircon solution portfolio. While most of her colleagues know her as their friendly neighborhood insurance licensing expert, Leslie is also a co-owner of a beer & wine store with her husband in Okemos, Michigan.