June 16, 2015
NetVU Leaders' Summit: Help Shape the Future
What is NetVU?
NetVU, or Network of Vertafore Users, brings Vertafore customers together to share innovative ideas on how to better leverage their Vertafore solutions. Through online forums, Chapter meetings, and Conferences, NetVU offers Vertafore customers a unique opportunity to collaborate with their peers and shape the future of the insurance industry. It is crucial to have a user network so our customers can connect on how they have tailored their Sircon solution to fit their business needs and optimize their individual experience. The NetVU Conference brings this community together in one location to discuss important industry topics, educate members on product features and uses, and give its members the best networking opportunity in the market today.
NetVU15
The 2015 NetVU Conference was especially important for Sircon customers because it signaled the beginning of a strong Sircon user group at NetVU. The Sircon team was able to accomplish a great deal this year because we were able to get feedback directly from our customers about their experiences and ideas in order to shape the future of our products.
Over 250 carriers and 2,000 agency representatives were present to collaborate and solve problems as an industry. It wasn't a sit-and-take-notes conference; it was an exciting networking event where Vertafore customers learned together and grew as a community.
Having carriers present for a NetVU Conference for the first time really highlighted how important it is for Sircon customers to have a user network. We received a lot of feedback from our Sircon attendees that has gone straight into the Sircon formula for designing solutions and servicing customers.
2015 NetVU Leaders' Summit
We want NetVU16 to give our customers an even greater positive experience than they got this year. To plan for next year, I will be attending the upcoming NetVU Leaders' Summit to prepare for NetVU16, scheduled for March 3?5 in San Antonio, Texas.
Here's what Kitty Ambers, CEO of NetVU, has to say about what's coming next:
"Our long term goal is to build deeper engagement among Vertafore users. By increasing our reach across all the Vertafore product communities, in large ways and small, we believe we can collectively enhance the user experience. This event is designed to bring together key members of the user base to share ideas and create action plans we can adopt to drive toward increased member engagement and, ultimately, help build a more satisfied Vertafore customer base."
Those attending the NetVU Leaders' Summit will be brainstorming various topics to achieve strategic objectives in key areas including:
Product Sales
Product Development, Maintenance, Support and Blue Sky Innovation
Implementation, Training & Ongoing Education
Regulatory & Compliance Issues
Marketing Communications
User Engagement through Networking & Community
Industry Leadership and Advocacy
The focus will be on education sessions, themes, and overall conference planning to meet that goal.
How You Can Get Involved
To get more involved in NetVU, members can find (or start) a local chapter, visit the NCOM forums, and even correspond directly with NetVU leadership.
Sircon customers should join the Sircon forum on NCOM – NetVU Community - to get engaged with other Sircon users, share best practices, and get involved in the NetVU Community.
Click here to learn more about NetVU or comment below for questions regarding the NetVU Leaders' Summit. Of course, you can also contact your Sircon account manager or customer support for more information on NetVU and how to get involved.
---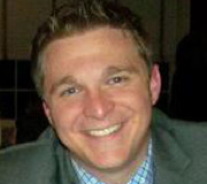 Dane Sprecher
Dane Sprecher is a Product Manager for Vertafore's Producer Lifecycle Management products and services. Dane holds his MBA from the University of Michigan Stephen M. Ross School of Business and a BA in Marketing from Michigan State University. Dane is also a licensed insurance agent who sold life, health, property and casualty solutions for seven years prior to joining the Vertafore team. When Dane isn't chasing his daughters around, he is an avid bass fisherman and golfer.