May 18, 2017
Insurance Networking, Advocacy, Education, and Innovation featuring NetVU CEO, Kitty Ambers
1. Describe NetVU and how it works with the insurance industry?
The Network of Vertafore Users ( NetVU) is the group for users of all Vertafore products. When a firm purchases a Vertafore product, it is automatically a member of this powerful network - no dues required! Simply connect with us and you will have access to the many resources NetVU offers Vertafore users.
We are a volunteer driven organization, founded independently from Vertafore, for the primary purpose of connecting Vertafore users with each other. As the peer-to-peer network for users of Vertafore products, we focus on three key things:
Providing world-class education through our more than 55 local and virtual Chapters; our annual user group conference; our online university (NetVU-U); and a variety of other web-based and live, local training events.
Facilitating networking during live events and through our robust online community (NCOM). We host a variety of forums where users post questions and share solutions based on product type, role within their organization, geographic location, and more. Our members get real-time advice on how to respond to real life business situations.
Advocating within the Industry and with Vertafore. NetVU's extensive involvement in industry relations helps shape the future for the independent agent channel, and promotes the effective deployment and adoption of insurance technology. The business cases discussed at the industry level are communicated to Vertafore product developers through NetVU's Product Maintenance and Enhancement Work Groups. Product updates and releases that meet user needs are the result.
2. Could you give us some background on yourself and your role with the organization?
I've grown up in the insurance industry. We moved 11 times in 10 years when I was little because my Dad was opening new territories for The Hartford. He and my Mom then went on to start their own insurance agency in a small town in southern Delaware, and the rest is history. I joined the family business as a Co-Op Student. Spent my first college Spring Break at licensing school in Pittsburgh and became the "extra" CSR as we loaded our paper files onto our first agency management system (Redshaw). I was blessed to learn various facets of the agency business as part of my college coop experience. After college, I joined a state association and became their Director of Member Services where I oversaw various education programs. I've spent time in the insurance company marketing ranks, as a corporate trainer, as a consultant, and delivering various industry professional development and designation programs. All my industry experience has led me to be a staunch advocate for maximizing the use of technology to drive productivity and profitability while mitigating E & O loss exposure. In my role as CEO at NetVU, I call upon my prior roles and experiences daily to benefit the users of Vertafore products as we strive to help them reach full-system utilization that drives improved customer service and organizational growth.
3. How does NetVU work with the industry to drive efficient and effective processes?
NetVU Members are heavily involved in all of the various industry initiatives as part of our Industry Advocacy focus. Through our involvement in organizations such as Agents Council for Technology (ACT), Associations and User Groups Information Exchange (AUGIE), IVANS, Insurance Digital Revolution (IDR), SignOn Once (ID Federation), and national, state and local associations we can collaborate to craft business cases for technology initiatives that are focused on improving workflows across the independent agency distribution network. We were proud to host the ACT meeting in conjunction with our annual conference this year in Nashville, TN. Meetings like this help conceive and propel industry initiatives forward, and efficient and effective processes are certainly a focus of these discussions.
4. Describe the partnership between Vertafore and NetVU and how they work together to drive innovation in the industry?
Vertafore provides technology solutions to support the business of insurance. NetVU is the network of users who implement those solutions to meet a variety of needs within their organizations. There are often many ways to configure systems and deploy workflows to meet the objectives of an organization using Vertafore software. NetVU provides a community where ideas for optimal ways use the products are shared – NetVU helps to provide the "why" behind how Vertafore products are implemented. In addition, through involvement with industry -wide initiatives, NetVU work groups provide Vertafore product developers with ideas to help Vertafore products remain cutting-edge. The collaboration between the two organizations drives deeper understanding of the needs of the industry resulting in more effective development and adoption of technology solutions.
5. Can you tell us a little bit about the NetVU Conference?
NetVU's annual user group conference is a gathering of over 2,000 industry professionals striving to learn more, see more and do more with their Vertafore software. The event provides educational opportunities for users of varying levels of expertise; networking among and between agents, MGAs, carriers, Vertafore and other 3rd party solution providers during activities in our very popular Exhibit Hall; and peer-to-peer connections that build the community of users on a more local level for continued learning throughout the rest of the year. In 2018 our Conference will be held in Atlanta, GA from May 17 – 19, and we are thrilled to build on our 2017 event, which had the highest attendance in over a decade.
6. Please describe your key learnings from this year's NetVU conference?
Vertafore users are hungry for more! The number of Chapter Meet & Greet sessions that we hosted, for example, is a perfect example of the desire to connect with other users for the purposes of Education, Networking and Advocacy. Our Volunteer ranks also grow with each conference as our members realize that when they give, they get back at least twice as much. For example, during the 2017 conference, nearly 100 volunteers presented the 188 education sessions. Our Day of Caring provided a significant number of meals to a local Nashville food bank. 85% of the conference attendees interacted on the NetVU Event App which is an astounding percentage according to our app provider. The camaraderie and caring among this network is inspiring, and what keeps the NetVU team excited as we work to build more and better resources daily!
7. What are your top initiatives for the next 12 months?
NetVU remains focused on three key operational guidelines: increasing member engagement, improving the user experience, and recruiting and developing enthusiastic volunteers and staff that offer world class education, networking and advocacy to the users of all Vertafore products.
In 2017, we will continue to increase and expand our live and virtual educational offerings through Chapters and Boot Camp Style immersion training; we will be launching a formal Volunteer Development Program to grow leaders across to support our 32+ committees and work groups; and we will be re-imagining our communications strategy to provide more targeted content based on the roles of users and system type.
8. How do you see the industry changing over the next few years?
I believe that insurance is, and always will be, a relationship business. However, the impact of social media, the internet of things, cybersecurity concerns, and the use of big data and analytics will drive changes in how we cultivate these relationships. NetVU will remain on the forefront of monitoring these developments to help educate and build awareness among Vertafore users. The ongoing goal is to drive effective implementation of technology solutions that continue to drive growth for our members.
Did you know that as a Sircon customer you have free, instant access to NetVU? Contact info@netvu.org for your credentials and register for the Sircon Licensing and Compliance group for Sircon-specific topics and updates.
---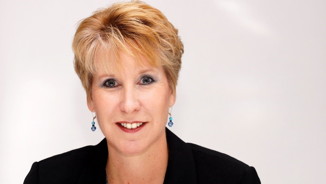 Kitty Ambers
Kitty Ambers joined NetVU (the Network of Vertafore Users) in September 2013, and serves as its Chief Executive Officer. In her more than 30 years as a licensed agent in the insurance industry, Ambers has worked as an independent consultant and educator, served as executive director of the AIMS Society and was director of member services for the Professional Insurance Agents of Virginia and the District of Columbia (PIA-VA&DC).