December 15, 2015
How Life, Health & Annuity carriers can become easier to do business with
By: Dane Sprecher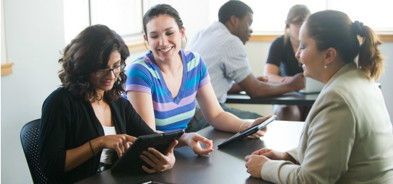 www.jisc.ac.uk
A key goal of the 34th annual NAILBA national conference in Orlando in November was to provide a more intimate setting for carrier's to share product updates and hear the latest information from industry experts to improve growth and retention for the life brokerage community. This year's focus was on the role that Broker General Agencies (BGA) perform to grow business and improve operational efficiencies.
Vertafore's Sircon solutions staff attended and presented at the Life Brokerage Technology Committee (LBTC) meeting prior to the conference, and met with many of our customers and other conference attendees.
The conference opened up with the annual NAILBA survey about what's important to BGA's. BGA's were asked how they can service retail agents better as the market for life, health & annuity dynamics change. Carriers also want to improve service and be easier to do business with. They are interested in learning more about best practices in services that can improve the agent experience. Patrick Masi from Vertafore and Tom Scales from Celent presented summary findings of a recent survey of agents to understand how their carriers are doing, what is important, and where carriers should invest to get more of their business and become easier to do business with.
Three key findings from the report related to licensing and producer compliance are:
Why agents place business with certain carriers:


When it comes to producer lifecycle management, the most important factor in determining where agents place business is, "Clear communication on license and appointment renewal status." In other words, carriers should utilize services that allow agencies (and the carrier) to verify their credentials so they can eliminate issues and delays.

Where should insurers invest to win more agent business?


Less than half of the agents who participated in the survey responded that they are receiving "Great Service" when it comes to producer compliance and licensing. There is opportunity for carriers to improve their service and the experience from the initial agent onboarding process and throughout the selling relationship.

Where should insurers invest to win more agent business?


Agents rank "integrating with multi-carrier contracting, credentialing, and relationship management solutions" as the #1 investment category for carriers to focus on. 64% of agents responded that this category was either most crucial or a crucial area for carrier investment.
Carriers and BGAs that focus on improving the experience for these essential agent interactions can create a differentiated level of service that helps separate them from their competitors. Growing business starts with establishing and retaining selling relationships.
Click here to read more from the Celent report, or talk to a Sircon solutions representative today to see how you specifically can do just that.
---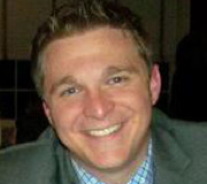 Dane Sprecher
Dane Sprecher is a Product Manager for Vertafore's Producer Lifecycle Management products and services. Dane holds his MBA from the University of Michigan Stephen M. Ross School of Business and a BA in Marketing from Michigan State University. Dane is also a licensed insurance agent who sold life, health, property and casualty solutions for seven years prior to joining the Vertafore team. When Dane isn't chasing his daughters around, he is an avid bass fisherman and golfer.