March 11, 2016
Are you prepared for the FINRA Rule 2210 amendment?
By: Doug Vincens
As you may already be aware, the SEC has approved FINRAs proposal for an amendment to Rule 2210 – Communications with the Public, but with implementation deadlines nearing, we're addressing a few questions that we've heard from our customers to help prepare you!
Here's a quick overview of the rule:
This requirement means that each of a member firm's websites must include a readily apparent reference and hyperlink to BrokerCheck in two different areas:
The initial Web page that the firm intends to be viewed by retail investors
Any other Web page that includes a professional profile of one or more registered persons who conduct business with retail investors.
FAQ's:
What does this mean for you?
This link and reference must be implemented on your web page by June 6, 2016. FINRA provides guidance on implementation, including tools and resources, to assist with compliance by member firms with their recent Regulatory Notice 15-50.
What was the intent of this rule?
FINRA's mission is to protect investors and improve market integrity via regulation.
In this interview from FINRA's website, Joe Savage, FINRA Vice President and Counsel, stated that the goal of this amendment was to "increase investor awareness and knowledge of BrokerCheck, as well as the use of BrokerCheck by retail investors." Savage also added that the tools and resources shows FINRA's intent to allow for flexibility in complying with this requirement, as well as their commitment to working with member firms.
Flashback to 2013
Interestingly enough, FINRA originally proposed this regulation (Amend Rule 2267) in 2013. It was withdrawn amid concerns from organizations like SIFMA and other individual member firms. In this letter to the SEC in 2013, SIFMA's concerns included:
Difficulties placing "BrokerCheck links on internet sites not under the control of the member firm."
The costs and necessity of requiring such links.
As you can see, many of these concerns were addressed in the current amendment, implying focus and effort by FINRA to ensure that this rule is both beneficial for firms and investors.
For additional questions on new rule filings or securities focused best practices, please contact me directly.
---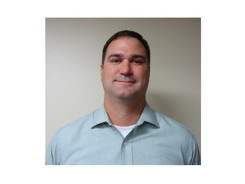 Doug Vincens
Doug has been with Vertafore since 2011 and currently serves as a Senior Product Manager, where he is part of a team responsible for ensuring products are valuable, usable, and feasible. Prior to that, he was with Kaplan Inc. for 13+ years, most notably serving as Vice President of Business Systems and Education Technology, where he directed a professional services organization, managed the delivery of several customer-facing technology projects, and acted as the key liaison between the business and technology groups. Throughout his career, Doug has held management roles within Sales and Operations as well. Doug has a BS in Management from the University of New Orleans. In his spare time, he enjoys traveling, coaching baseball, and being a sports fan and proud dad of his kids. Doug, his wife Shelly, and their three children reside in Mandeville, LA.