November 24, 2015
FINRA Rule 3110(e): How Pro-active Monitoring Can Help You Comply
By: Doug Vincens
At the recent SILA National Education Conference, the update to FINRA Rule 3110(e) and its resulting burden placed on member firms, generated quite a bit of chatter during the FINRA sessions.
As you are likely aware, FINRA has been using a public records search vendor to identify potentially missing disclosures and then notifying the firms to address any discrepancies immediately. In most cases, if the missing disclosures are found to be valid, late fees will apply. Financial and civil actions were the initial focus; criminal actions thereafter.
Currently, some larger firms are being inundated with notifications and are scrambling to take action by the FINRA-targeted date of December 1.
Late disclosure fees can add up quickly, and on top of that there is significant internal effort required to resolve the discrepancies and modify processes and procedures in order to adhere to the updated regulation going forward.
Click here to read the full CRD Public Records Validation Initiative update from FINRA.
Click here to read the full FINRA Regulatory Notice 15-05
So what can you do?
Timely research and pro-active monitoring is necessary to eliminate any assigned backlog, mitigate any risk of late disclosure fees, as well as to conduct background checks on registration applicants and to validate information provided on the Form U4. Aside from properly supervising and reporting rep financial and character issues?which many at the recent SILA Conference mentioned was already complex and challenging?many organizations are struggling to create efficient and effective practices to comply.
What are people doing today?
Aside from standard internet and WebCRD searches, many organizations are using third-party vendors for federal, state, and local reporting of civil and criminal actions. These approaches usually require an ongoing or ad-hoc request by the firm to gain advisor authorization to run background checks per FCRA guidelines.
For more proactive compliance, some firms are leveraging an electronic service that pushes timely alerts from the vendor to the firm on a daily basis, based on access to publicly available federal, state, and local court dockets.
This service offers real-time reporting of civil and criminal actions. No software or FCRA compliance required.
To find out more on how pro-active monitoring can help improve your compliance and reduce late fees, click here . I'm also interested in hearing how you are adjusting your supervisory policies and procedures to comply with Rule 3110(e).
---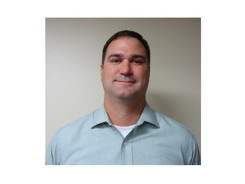 Doug Vincens
Doug has been with Vertafore since 2011 and currently serves as a Senior Product Manager, where he is part of a team responsible for ensuring products are valuable, usable, and feasible. Prior to that, he was with Kaplan Inc. for 13+ years, most notably serving as Vice President of Business Systems and Education Technology, where he directed a professional services organization, managed the delivery of several customer-facing technology projects, and acted as the key liaison between the business and technology groups. Throughout his career, Doug has held management roles within Sales and Operations as well. Doug has a BS in Management from the University of New Orleans. In his spare time, he enjoys traveling, coaching baseball, and being a sports fan and proud dad of his kids. Doug, his wife Shelly, and their three children reside in Mandeville, LA.