September 13, 2016
Culture of Compliance: The $300 Billion Challenge for Compliance Staff
Did you know that fines & litigation costs to firms, or their parent companies, related to cultural failures have resulted in over $300 billion since 20101? That's right, according to a study by the CCP Research Foundation, the total cost of litigation between 2010 and 2015 spilled over the $306 billion barrier.
It's no surprise that broker-dealers are putting the spotlight on their culture. Firm culture is essential to conducting ethical business, and managing conflicts of interest. Making day-to-day business decisions that prioritize the client's best interest helps mitigate compliance risk for your firm.
On the flipside, failure to maintain a culture of compliance can result in considerable harm for your firm.
This is why it's extremely important to establish, communicate, and implement cultural values that mirror compliance best practices and effectively guide business conduct. As a compliance professional, questions you should be asking are:
How does my firm communicate, enforce, and incentivize cultural values?
How are we measuring our current compliance culture?
How quickly do we react to regulatory changes?
Maintaining a top-notch culture of compliance is far from simple. With regulators putting the pressure on securities firms through big rules, like the DOL fiduciary rule, it's more important than ever for firms to get proactive about establishing cultural values that mirror compliance standards. This means effective compliance professionals are an increasingly crucial asset in the industry.
If you're a compliance professional, please take a moment to share what you find to be the greatest challenge to nurturing a culture of compliance*.
*Your contributions to this poll will not be shared by Vertafore, Inc. You may, however, choose to share your contribution as you wish.
1 McLannahan, Ben, "Banks' Post Crisis Legal Costs Hit $300bn." The Financial Times, June 8, 2015

---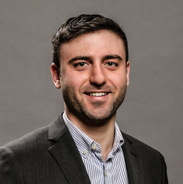 Neal Hamilton
Neal Hamilton is a member of the Vertafore Sircon solutions team where he specializes in insurance carrier and broker dealer markets. Neal is a novice rock climber and lover of authentic barbecue. Connect with him on LinkedIn at https://www.linkedin.com/in/nealh