April 12, 2016
The Carrier Profit Lever: The Only Way to Boost Earnings and Dividends — Now
By: Neal Hamilton
Denis Fadeev. Wikipedia.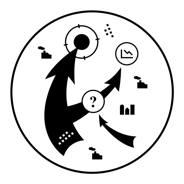 Insurance carriers realize that automation and cost reduction have become the best route to sustained earnings growth. This means ideas for innovating internal process are front and center.
Are you ready to be an innovation leader?
he Sircon solutions team at Vertafore work hard to give you the tools you need to drive positive change by improving your agent and advisor credential processes to save money and help drive growth. Now is the time to get your colleagues excited about an often overlooked profit driver: automated credentialing and relationship management.
Let's break down the benefits by department:
Sales Operations and Agent Services
A primary goal of this department leader is to ensure there aren't any obstacles to agents closing deals. It's as simple as that.
Actually pulling it off is the difficult part.
Obstacles that get in the way of sales are necessary by time-consuming activities like error-prone or slow contracting, onboarding and licensing processes, poor communication regarding relationships and credentials between you and your agencies.
All this isn't to mention one the most important issues: recruiting and maintaining high quality agents. This means quick, easy onboarding. This is your first and perhaps only shot at making a good impression on new talent. It's all about providing a solid agent experience to keep agents coming back.
Sales and agent services leaders who find ways to innovate their licensing and compliance processes see substantial savings in a short period of time. So once you've identified your pain points, the money-saving potential becomes clear.
Information Technology
A primary goal of the IT leader is to provide the technical strategy and technical operational oversight for the entire enterprise.
This is a major task that's always in want of additional resources.
The main challenge for the IT leader is identifying proven technology solutions that deliver clear value, are easy to implement, and will integrate with existing systems. It's no short order.
But we can help drive innovation and save money by zeroing in on a few simple initiatives.
Automate the licensing function to save money and time.
Improve agent credential data accuracy by synchronizing with trusted data sources. This will save on IT and business costs and help reduce audit and market conduct discrepancies.
Find a proven provider that knows the full compliance and regulatory environment well enough to fill knowledge gaps that could cause problems down the road.
If you can support your IT organization with these initiatives, you could save your company substantial amounts of money in a relatively short period of time.
The Elusive Carrier Profit Lever...
Is smart technology investments. That's the single most effective way carriers can improve profit margins today.
Take on the responsibility of identifying costly processes within your organization and bringing in the right technology to drive down the cost while driving up quality. Then you will become an innovation leader who boosts earnings and dividends for your entire enterprise.
---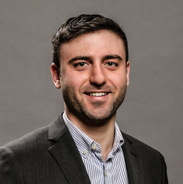 Neal Hamilton
Neal Hamilton is a member of the Vertafore Sircon solutions team where he specializes in insurance carrier and broker dealer markets. Neal is a novice rock climber and lover of authentic barbecue. Connect with him on LinkedIn at https://www.linkedin.com/in/nealh