April 27, 2015
Are You Managing Your Producer Credentials Efficiently?
In today's digital world, it sometimes surprises me to see how insurance agencies are maintaining and managing producer credentials.



Stuck in the Past
Agencies are always looking for new ideas to improve processes and become more efficient. But there's a problem: many seem to be stuck in the pre-computing 1960s. However, there have not been many cost-effective options for agencies to easily manage not only their own agency credentials, but also those of their producers. So it is common to see human resource teams or licensing managers struggling to find better ways to manage the array of remaining compliance information, including licensing, education and demographic information.
Today, many producers are using Sircon solutions like ProducerEDGE or Sircon.com to manage personal credentials, but based on several conversations I've had recently, including at the Houston Big I conference last month, agencies would like the ability to quickly access their producer's credentials and have them actively updated automatically to match states' records. A solution like that would reduce stress and ensure compliance, as well as reduce administrative costs. Producers could also be spending more of their time focusing on selling business and servicing clients, not worrying about compliance tasks.
A Quick Fix
In my discussions with agencies who are struggling to maintain their producer's compliance, I have seen a couple common approaches taken. The most common "quick fix" includes utilizing spreadsheets to manage producer credential information in tandem with calendar reminders for renewals. While this is feels like it is a technical solution, it still relies heavily on manual effort to keep the information updated and error free, time that could be spent on other tasks.
Points to Consider
Calendar notifications and spreadsheet tracking of license expirations, while common, are not efficient and have inherent risks. To better understand those risks, we recently spoke with a large group of agencies on this very topic and published the results. Our research uncovered thought-provoking findings around the costs associated with licensing issues, including:
- Licensing lapses

- Late licensing fines up to four times the normal amount

- New business delays

- Commission payment delays

- A change of agency record
Not only do these issues delay business, they also can impact the agency's reputation in the market and with the carriers they have selling relationships with. Agencies realize they need to move past makeshift solutions and step into the modern age.
Drive Your Business Forward
We believe you deserve a better solution than you're putting up with. To help drive your business forward, you need to learn what modern solutions exist and how to leverage them. Not only should a producer have the ability to quickly share their information with their agency to ensure compliance, but information should be easily accessible from one convenient place to reduce the possibility of missing crucial renewal deadlines. The solution should save time and leverage direct connections to states including:
- Renewal reminders

- License applications

- License renewals

- Agent to agency affiliation updates

- Continuing education status

- Name and address updates

-Actively updated license information
Welcome to 2015
If you are like most agencies I speak with, you want your producers to focus on selling business and servicing clients. Our latest release of AgencyEDGE provides the automation and insights to help you achieve that goal. This release allows producers to directly connect with their agencies, allowing the agency the ability to manage licensing compliance more easily and cost effectively than ever.
Learn more about direct connections with AgencyEDGE and ProducerEDGE.



Did you like this post?



---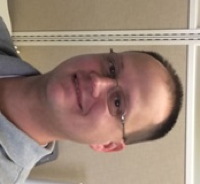 Scott Gillahan
Scott Gillahan graduated from the University of Dayton with a Bachelor of Science in Computer Information Systems. He has been with Vertafore for over 12 years and works day-to-day with customers' top-of mind. By identifying market problems, Scott's goal is to ensure that Vertafore is building the right products and solutions to best service our customer's business needs. When Scott isn't solving the insurance market's problems, you can find him with his wife and three children either traveling, hiking, or visiting national parks. To date, he is closing in on 100 out of the 400 total national parks; technology by day, nature's solace by night.