January 12, 2017
Q4, 2016 Regulatory Round Up
By: Holli Bratt and Leslie Kosal
In closing 2016, we have a short list of updates from Q4 that you should be aware of!
National News
NARAB update
Last quarter, we explained the current state of nominations for creating the Board of Directors. Here's a quick recap:
As of September 2016, Obama nominated 5 commissioners and 5 industry representatives
Of the 10 nominees, 5 completed the information requested by the Senate Committee and the other 5 were listed under Privileged Nominations, with additional information requested by the Senate Committee. http://www.senate.gov/legislative/LIS/executive_calendar/xcalv.pdf
However, with the upcoming change in presidential administration, the NARAB Board nomination process will start over.
Why?
Each nominee must be submitted by the current president, handing the torch to president elect, Donald Trump. Unfortunately without the Board of Directors in place, questions will remain unanswered.
Regulatory changes by state
Arkansas – Opened Navigator License renewal for both resident and non-resident
Connecticut – Opened Adjuster license applications
Delaware – Added a non-uniform background question for individual non-resident Adjuster licensing applications
Guam – Opened Resident and non-resident licensing renewals
Mississippi – Opened Transportation Network Company resident and non-resident license applications
Nevada – Opened Resident Title Agent license applications
Pennsylvania – Decreased fingerprinting fees
Utah – Decreased fingerprinting fees
Wyoming – Opened Pharmacy Benefit Manager License applications for both resident and non-resident business entities
Things we're watching:
Updates from last quarter
The Delaware Department of Insurance has passed legislation to adopt the NAIC's model for Annuity Suitability. This will become effective June 2017.
Travel legislation that we were watching for Q3 did not make it through the states for adjournment or recess.
Don't want to miss out on our quarterly updates?
Sign up now for regular email updates with more information on regulatory issues and to learn new ways for you and your organization to thrive.
---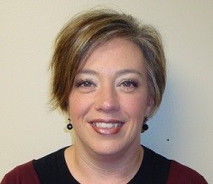 Holli Bratt
Holli Bratt is the Manager of Regulatory Compliance for Vertafore's Sircon solutions team. Holli has been with Vertafore for 5 years and is a profound asset to our regulatory team. Before Vertafore, Holli worked in Quality Assurance and Regulation for a non-profit for 13 years. She is a proud wife and mom of two girls and is known in the office for singing during most meetings she attends.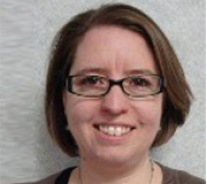 Leslie Kosal
Leslie Kosal is Director of Product Management for Sircon for States® and core regulatory products in Vertafore's Sircon solution portfolio. While most of her colleagues know her as their friendly neighborhood insurance licensing expert, Leslie is also a co-owner of a beer & wine store with her husband in Okemos, Michigan.