October 07, 2016
Q3 Regulatory Recap:
What's New and What's to Come
State by state changes you should know, and updates on NARAB II, the CLAIM Act, Fiduciary Rule, and more!
By: Holli Bratt and Leslie Kosal
What's New
Arkansas:
Updated background questions for Resident License Renewal, Nonresident license renewals, and Nonresident Adjuster Renewals
Opened electronic Navigator license for Resident and Nonresident licensing
Arizona:
Opened Title Agent license application for Nonresident Business Entities
Delaware:
New Limited lines Self Storage Producer license; this new application must be notarized
Kansas:
Opened electronic Nonresident Agency renewals
Louisiana:
New Adjuster Licenses and qualifications
Virginia:
Added Designated Responsible Licensed Person (DRLP) requirement to 4 licenses for Resident and Nonresident Business Entities: Producer, Consultant, Viatical Settlement Broker, Public Adjuster
West Virginia:
Added new Limited Lines Line of Authority for the Producer license
Opened Resident and Nonresident Travel Insurance license renewals for business entities
Wyoming:
Opened Resident and Nonresident Travel Insurance license renewals for business entities
Looking forward: Things We're Watching & Pending Legislations
Delaware:
Working on adopting the NAIC's model for Annuity Suitability – looks to be coming in December 2016
Travel legislation pending in the following states:
Connecticut
Massachusetts
New York
Pennsylvania
Vermont
NARAB II Update
While NARAB II became law in January 2015, the process of creating the Board of Directors is still in the works. Until the Board is in place, answers to detailed questions about how the NARAB clearinghouse will be implemented and managed will remain unanswered (Not familiar with NARAB II? Check out this blog post to catch up!).
Here is a quick summary about the pending NARAB Board:
The board of directors will consist of 13 members, including 8 current or former state insurance commissioners, and 5 industry representatives.
As of September 2016, the President has nominated 5 commissioners and 5 industry representatives.
Nominees must be approved by the Senate before their appointment can take effect.
Of the 10 current nominees, 5 have completed the information requested by the Senate Committee and have been placed on the Senate calendar as of 9/6/2016, which means the Senate could take action any time. The other 5 are listed under Privileged Nominations, with additional information requested by the Senate Committee. http://www.senate.gov/legislative/LIS/executive_calendar/xcalv.pdf
The 3 remaining nominees will be commissioners (1 Democrat, 2 Republican.)
Until the nomination process is complete and a chairman has been named, NARAB 2 is in "wait and see" mode.
The CLAIM Act (NARAB for Adjusters)
Often described as "NARAB for adjusters", the CLAIM Act (H.R. 2998) was introduced in July 2015 and currently has 11 cosponsors. By "NARAB for adjusters" we mean uniformity for adjuster compliance from lines of authority to continuing education and designated home state. No additional action has taken place since it was referred to Committee. The original sponsor, Representative Stephen Fincher, is not seeking reelection in 2016.
Fiduciary Rule Update
What is it? The rule, passed by the Department of Labor (DOL), requires that brokers act in clients' best interests when providing retirement planning advice. Sounds simple, but the implications are complex.
What does it mean for the industry? The rule could change how advisors are compensated for investment related sales, like an annuity, from commission to a flat fee. We expect a few major things to come out of this:
Product features (interest and cap rates, income benefit riders, etc.) and agent experience are going to be more important differentiators for carriers.
The channels selling these products may shift, driving insurance only annuity agents to align with broker-dealers or banks. Some insurance agencies and BGAs may exit the business if they don't want to deal with the additional compliance requirements or align with a b/d or bank.
Access to good financial advisors who wish to sell annuities may decrease as there is greater risk.
For more background info on the Fiduciary Rule, read this Sircon blog post!
---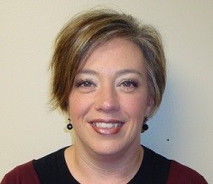 Holli Bratt
Holli Bratt is the Manager of Regulatory Compliance for Vertafore's Sircon solutions team. Holli has been with Vertafore for 5 years and is a profound asset to our regulatory team. Before Vertafore, Holli worked in Quality Assurance and Regulation for a non-profit for 13 years. She is a proud wife and mom of two girls and is known in the office for singing during most meetings she attends.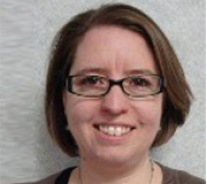 Leslie Kosal
Leslie Kosal is Director of Product Management for Sircon for States® and core regulatory products in Vertafore's Sircon solution portfolio. While most of her colleagues know her as their friendly neighborhood insurance licensing expert, Leslie is also a co-owner of a beer & wine store with her husband in Okemos, Michigan.