September 4, 2018
Pitfalls of Securities Firms in the Digital Age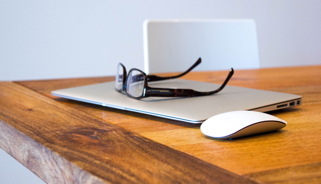 By: Daeten Smith
Government regulations are put in place to protect consumers, firms, and communities. It's just common sense that keeping compliant is a primary focus, but that doesn't mean that doing so is easy. How does one keep up on all the regulatory and reporting requirements?
If you have all your ducks in a row, utilize the proper tools and plans, the compliance landscape becomes less of strain on the business, enabling you to focus on the good stuff, selling more business. But, even if you're doing your best to keep up on it all, there are pitfalls that can arise, so let's discuss a few of them.
Pitfall #1: Manual and Paper Processes
The biggest challenge here, is that some firms still handle paper documentation. Paper can easily be misplaced - maybe all those students who said they "lost their papers" weren't joking. Imagine not being able to check if your advisor is able to sell in a certain jurisdiction, because you can't find the document they slid under your door a month ago. Using an online documentation system with a standard format is a good first step to moving away from a paper system. The risk of having an issue when storing and reporting on your advisor's data is minimized. Better yet, why not automate these submissions? Let the technology house the data securely and accurately, in one central location, so your processes are truly digital (and not just electronic paper).
Pitfall #2: Bad Supervision Processes
These inadequate reporting systems are going to stall that inevitable audit or slow down the process of answering the question of "are my advisors able to sell?". From your firm's position, you want your advisors selling as fast as possible and your advisors would like to be able sell with minimal out additional steps to have no barriers in the way of doing so.
Pitfall #3: Viewing Compliance as A Roadblock
Regulatory requirements seem to change with the blink of an eye. As a firm, your responsibility is to know - without a doubt - that your advisors are meeting the requirements in place for your business. If an issue were to arise, you wouldn't want to be caught red-handed, facing fines. Maintaining these requirements manually could lead to inaccurate data. A firm's best bet would be to have an automated system keeping up with changes, so your compliance office can be redeployed to keep advisors complaint and authorized to sell.
Pitfall #4 Lacking a Culture of Compliance
Your firm is avoiding the major pitfalls, you have accurate documentation, your reporting is spot on and everyone can keep selling. But there's one more that's often overlooked: are regulatory matters communicated through the ranks? Are your advisors able to access their own credentials and requirements? If a question about a requirement or license comes in, imagine how quickly the question is answered and where everyone at the firm can access the information needed? Simple advisor portals can be utilized to give insight into key compliance and regulatory data.
Pitfalls are easily overlooked, but the smart choice is to be proactive in taking steps and incorporating procedures in place to avoid them. No firm ever wants to be caught out of compliance or bogged down by fines and unwanted attention. Double check your compliance management systems and move your firm and advisors towards an improved culture of compliance.
Read our Guide to Bolster your Compliance Management to learn how to make managing your compliance easier and more effective.
---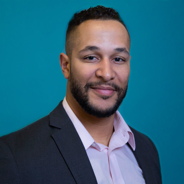 Daeten Smith
Daeten Smith is a Marketing Specialist at Vertafore, where he helps convey the benefits of Sircon solutions for Broker Dealers and Investment Advisors. When he isn't trying to be creative, you can find him training for his next powerlifting meet.
---