September 22, 2015
5 Things You Need to Know About Recent Regulatory Changes and Proposals
By: Tim Owen
With a regulatory environment that is constantly changing, Vertafore's Sircon® solutions team monitors updates for impacts to operations and technology. This year in particular, there have been a high number of regulatory changes and proposals driven by policy goals and the goal to improve regulatory uniformity.
1. Producer Licensing Working Group (PLWG)
Just-in-Time (JIT) Appointments In last week's post, we gave an update on the discussion that may impact carrier JIT appointing practices. The NAIC Producer Licensing Working Group (PLWG) has been reviewing the language around the Producer Licensing Model Act (PLMA) FAQ's, but a final resolution not been reached. The industry could be significantly impacted. Click here for a more in depth dive of the most recent discussion.
Continuing Education Uniformity The PLWG Uniform Education (EX) Subgroup has been reviewing continuing education practices and updating producer licensing handbook. In addition to ongoing recommendations from SILA, input from 45 states was received in a survey earlier this summer. By the end of 2015, the Subgroup will be reviewing the information from states, industry and vendors to recommend updates to the State Licensing Handbook and the CE Reciprocity (CER) form. Changes under consideration include uniformity of processes such as classroom course roster reporting, course offering reporting for public v. non-public courses, what constitutes a substantive review of courses and uniform course topics for reciprocal approval.
2. Department of Labor Proposed Fiduciary Rule Change
The recent proposed Department of Labor (DOL) Fiduciary Rule has many in the industry concerned about potential unintentional consequences that this rule change could have on broker/dealers and consumers. The stated goal from the proponents of the proposed rule change is to protect consumers from investing in financial products that, while suitable for their needs, may not be in their best interest.

The move to a fiduciary standard from the current suitability standard for registered representatives of broker/dealer firms would likely impact the financial model that has been in place for decades and introduce new compliance and related technology requirements. Additional costs associated with the new requirement, and the different fee structure could reduce consumer options, as well as reduce access to professional financial advice say the opponents to the change.

From a technology perspective, broker/dealers would likely need to invest in system changes to support additional compliance requirements and compensation processes. Compliance processes will also change to ensure the solutions presented to and purchased by consumers meet the fiduciary standard. For larger firms, there are other business implications if they also serve as market makers for securities presented by their representatives.

The impact on registered reps and broker/dealer firms due to a compensation model change could limit consumer access to financial advice, especially for consumers unable to afford a fee for service or with limited assets to invest. So while the DOL's proposed rule change is intended to protect investors, the rule could actually end up negatively impacting the investors who most need professional financial advice. In this article, the NAIFA president says that the rule would lead to "less access to more expensive advice."
3. NARAB II
NARAB II has been on our radar since before it's passing in early January. NARAB II's purpose is to simplify non-resident licensing. We continue to await Presidential appointee nominations for the NARAB Board, the appointment confirmation process, and the subsequent implementation work.

Many in the industry are "urging Feds to get a move on with NARAB," and although many questions remain unanswered, our regulatory analysts will continue to closely monitor the situation as it unfolds.
4. State System Changes
Maryland In June, Maryland became a Sircon Education State. Education providers now have enhanced electronic filing capabilities and multi-state education providers can process MD transactions in their existing Sircon account. Producers also have access to their education transcript and status via www.sircon.com and ProducerEDGE, our national self-service compliance solution for individual licensees. Specifically, Maryland stakeholders will benefit from the following:
For producers:
Continuing Education Transcript Inquiry
Approved Courses Inquiry
Approved Providers Inquiry
Available Course Offerings Inquiry
Approved Instructor Inquiry
For education providers:
Continuing Education Course Completions
Continuing Education Course Application
Course Renewal
Provider Application
Classroom Offering Maintenance
Course Completion Certificates
Instructor Application
New Jersey In more recent news, in partnership with PSI, the state's education services administrator, New Jersey continuing education services have moved to www.sircon.com from the existing website. Multi-state education providers will now be able to process NJ transactions via their main Sircon account to simplify their business processes.
Wisconsin Although Wisconsin is changing its underlying system in late Q4, Vertafore will continue to support Wisconsin services in our Sircon solutions including the following:
Appointments
Appointment terminations
License applications
License renewals
5. State Regulatory / Operational Changes
This year, there have been over 200 regulator driven operational changes. A highlight of some of these changes is presented below. TX CE and License Renewal Changes:
Changes license renewal from date of issuance biennially to the licensee's birthdate, even or odd-numbered years
Makes requirement for a letter of clearance from the previous state of residence for a nonresident licensee moving to Texas and transitioning to resident agent license. A fingerprint requirement must also be met
Provides for a penalty fee if the applicable continuing education requirement is not completed timely
Changes the continuing education requirement from 30 hours biennially to 24 hours biennially for all agents and adjuster.
CA Travel Insurance:
Limited Lines Travel insurance License – A separate license will be available for application and obtained by each organization that intends to act as a limited lines travel insurance agent. This designation is limited to business entities and is not available to individuals
GA Annuity Suitability:
Effective March 1, 2016, producers who wish to sell or wish to sell, solicit or negotiate annuities must complete a one-time 4 credit course approved the by Department and provided by a department-approved education provider. Producers already holding a life license who desire to sell annuities are required to complete this one-time 4 credit course within 6 months of the effective date of this requirement.
ME Travel Insurance:
LD 975 Travel Insurance – establishes a limited lines travel insurance license under the Maine Insurance Code and sets out the requirements for allowing a travel retailer to offer and disseminate travel insurance. A supervising travel insurance license may be issued to a business entity authorizing the entity to sell, solicit or negotiate travel insurance on behalf of a license insurer.
Vertafore's Sircon solutions team is dedicated to keeping you both informed and up to date on the most current regulatory information. Just like all other regulatory changes, our Sircon solutions will directly reflect and adjust to the developments these changes. Our e-PAL reference knowledgebase with its related email bulletins is available to provide the most up to date information on regulation and operational changes.
---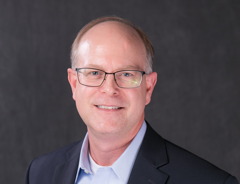 Tim Owen
Industry veteran Tim Owen brings nearly 20 years of expertise in creating and deploying usable and scalable technology solutions for the insurance and securities industries. As Vice President of Product Management, Tim focuses his attention on delivering high-level strategies for product development, product requirements, product launches, and regulatory compliance for Vertafore's Producer Lifecycle Management offerings.