November 17, 2015
4 Things You Missed at ACORD2015
By: Patrick Masi
In our recent guest post with Sandy Hampel, we discussed our relationship with ACORD and the importance of getting involved with the organization. ACORD plays a crucial role in improving the industry's communication through creation of forms and data standards.
A key challenge in the industry is that ACORD standards, forms, and best practices aren't as widely adopted as they could be. Lack of adoption lowers the value of standards for those carriers, distributors, and solution providers who have adopted them. Whether it's because businesses are comfortable with their current processes or are simply unaware of the resources available today, they should consider leveraging these industry standards to drive efficiency. By getting involved and actively participating, organizations help drive a more uniform industry.
At the ACORD2015 conference in Boca Raton, FL this month, organizations shared their use of and the business benefits they've gained by leveraging standards-based solutions.
In case you weren't able to attend, here are four things you missed:
Tim Owen joined Debbie Gregory, representing SILA, and Marianne Sherman, representing ACORD, in a session focused on improving the producer licensing process using the new ACORD 821, 876, 877, and 877CA forms. In case you missed Tim's recent blog, these forms are "intended to help standardize communication between agencies and their carrier partners for getting producers authorized to sell?" He stressed the importance of the industry coming together as a whole to adopt these types of forms to drive standardization.
Members of the Insured Retirement Institute's license and appointment automation working group ?consisting of IRI, ACORD, DTCC, and Vertafore ?met to discuss working group plans and how to promote adoption of the new ACORD forms, as well as EDI and XML standards.
Vertafore participated in the Innovation Challenge and won three awards in the categories of Case Study, Organizational Leadership, Momentum.
Nellie Massoni, Senior Product Manager for Vertafore, talked about improving the agent experience through standards based agency - carrier connectivity solutions.
Click to page 41 of the most recent issue of Insurance Network News Magazine to read more about improving your agent experience through more efficient communication best practices and standards.
---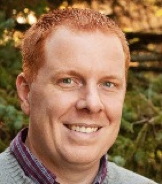 Patrick Masi
Patrick Masi is a Senior Product Manager for Vertafore where he works with developers and sales to help carriers deliver outstanding agent experiences. Patrick is a graduate of the University of Michigan, a former software developer, and an avid hockey player who makes the best out of the seemingly endless Michigan winter. Follow him on Twitter @pjmasi and on LinkedIn at www.linkedin.com/in/pjmasi/.