March 18, 2016
My Eye Opening Experience at the 2016 LIMRA Distribution Conference
By: Patrick Masi
Another LIMRA distribution conference is behind me, which means it's time to share what I learned for those who missed out.
I had a great time interacting with folks there, gaining perspective on the state of distribution, and learning about new problems that Sircon solutions can help solve. I highly recommend attending this conference next year if you have any stake in channel growth, productivity, and reshaping distribution for success.
With that said, I'm going to keep this recap short by highlighting two sessions at the conference that I found to be particularly noteworthy.
Session of Note #1:
Things You Should Be Worried About
This session was an eye opener for most of the attendees. If they hadn't talked about these topics with Vertafore at NetVU , IRI , or SILA , they learned about them here at LIMRA .
One of the two speakers for this session pointed out that states are starting their suitability market conduct examinations. Then he asked two questions that had many in the room glancing inquisitively at their colleagues, some shifting uncomfortably.
Do the agents know exactly what they are selling?
Could the agent themselves answer a regulator asking them questions about it?
He had our attention. Are agents getting the information they need to avoid compliance issues?
This is something that those higher up in the distribution channel must take responsibility for. The speaker then moved onto an equally worrisome point.
Some Independent Marketing Organizations (IMOs) are sending recruiting materials to agents that are incredibly offensive.
This is something carriers must monitor, because it could come back as a suitability issue. These sorts of issues can come up because some IMOs do not believe that they have responsibility for compliance, which seems risky for the carrier. That led to the next suggestion -
Carriers should start monitoring their distributors' practices, just like the regulators monitor carriers. Start thinking like a regulator. Monitor your distributors, perform audits. Make sure your distributors aren't a point of risk
Key takeaway from the session: Carriers need to better monitor and manage, that is 'regulate', their distributors (i.e., IMOs, MGAs, etc.) for compliance.
Session of Note #2:
Investments and Insurance: A Marriage Made in Heaven?
With the increasing commoditization of financial instruments, it's becoming more important than ever that financial advisors are able to offer a unique, compelling product.
The use of 'marriage' in this session referred to life insurance and annuities. But the magic ingredient was to treat the engagement with a sales mentality. But even with a sales mentality, this marriage is going to require work and preparation.
Advisors don't write life insurance for 3 reasons:
Clients don't ask for it
The process is burdensome
They don't want to look like they don't know what they are doing
Now, my job as a Sircon product manager at Vertafore is to reduce process burdens. Advisors must have processes that make it easy to support their clients. This is why I feel point number 2 is of particular importance.
Key takeaway from the session: Business process is part of the sales process.
There they are. My biggest takeaways the LIMRA distribution conference. Now, just because I've highlighted these two sessions in particular doesn't mean there wasn't a ton more insights to be had at the conference. This is why I encourage you to make it out to the next LIMRA conference when it comes around.
---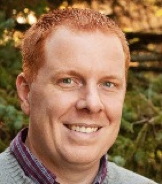 Patrick Masi
Patrick Masi is a Senior Product Manager for Vertafore where he works with developers and sales to help carriers deliver outstanding agent experiences. Patrick is a graduate of the University of Michigan, a former software developer, and an avid hockey player who makes the best out of the seemingly endless Michigan winter. Follow him on Twitter @pjmasi and on LinkedIn at www.linkedin.com/in/pjmasi/.